Kurojima (黒島 in Japanese) is a heart-shaped island that takes 30 minutes ferry trip from Ishigaki. You can finish this tour in half a day.
If you choose to visit in the morning, every morning at 8:00, Ishigaki has a ferry ship to Kurojima, and the ship for returning could be at 13:40.
If you choose to visit in the afternoon, every day at 13:00, you could leave Ishigaki to Kurojima by ferry ship. The last boat from Kurojima to Ishigaki will depart at 17:35.
You can buy a round trip ticket at Ishigaki ferry port before heading to Kurojima Island. At Yaeyama Sightseeing Co., Ltd. (八重山観光フェリー株式会社 in Japanese), the price of round trip ticket is 2570 yen for each person. With booking online, the price will be changed to 2460 yen.
If you choose to visit in the morning, due to the late return time, except Southwest of Ishigaki half-day trip, other half-day items may not be able to arrange. Therefore, it is recommended to visit in the afternoon, especially in the afternoon of the first day.
Kurojima is small and the terrain is flat. If you are confident about hiking, you can enjoy a walking tour of about 12 kilometers. You can also choose to rent a bicycle at the port. Kurojima has a small population but many cattle. You can enjoy a lot of laid-back black cows while enjoying the beauty of the Kurojima and the smell of cow dung in the air.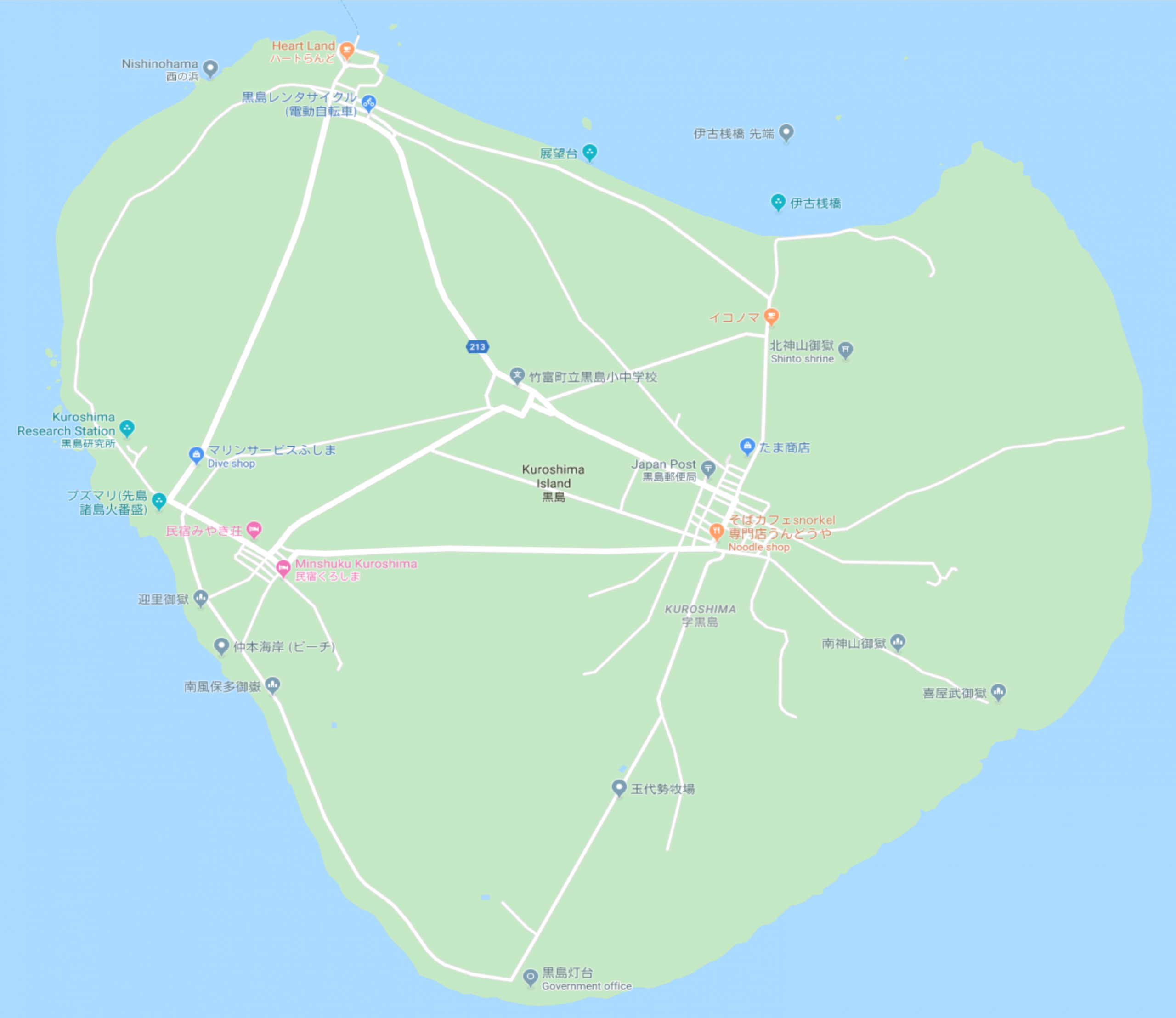 ---
The time is calculated on the journey starting in the afternoon. If you choose to visit in the morning, the time is for your reference.
The following times are calculated by hiking. For cycling, time table is for your reference. Sometimes the boat will be late, you can adjust the time according to the specific situation.
13:30 Ferry arrives at port.
13:35 Heading west along main road for 2km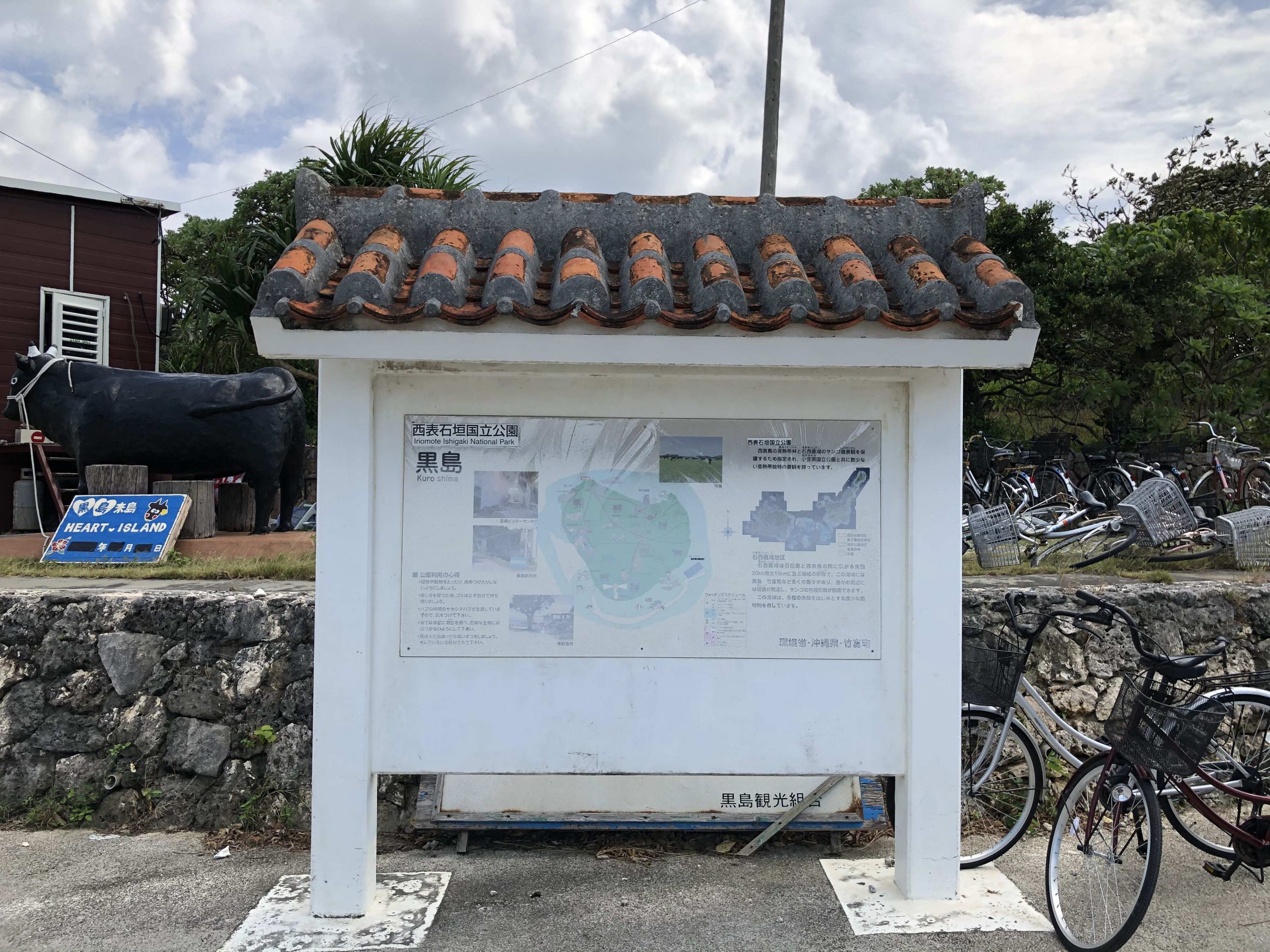 14:00 A fire was set up here as a warning in history. プズマリ(先島諸島火番盛) in Japanese。There is a small road next to the scenic spot that leads to the seaside.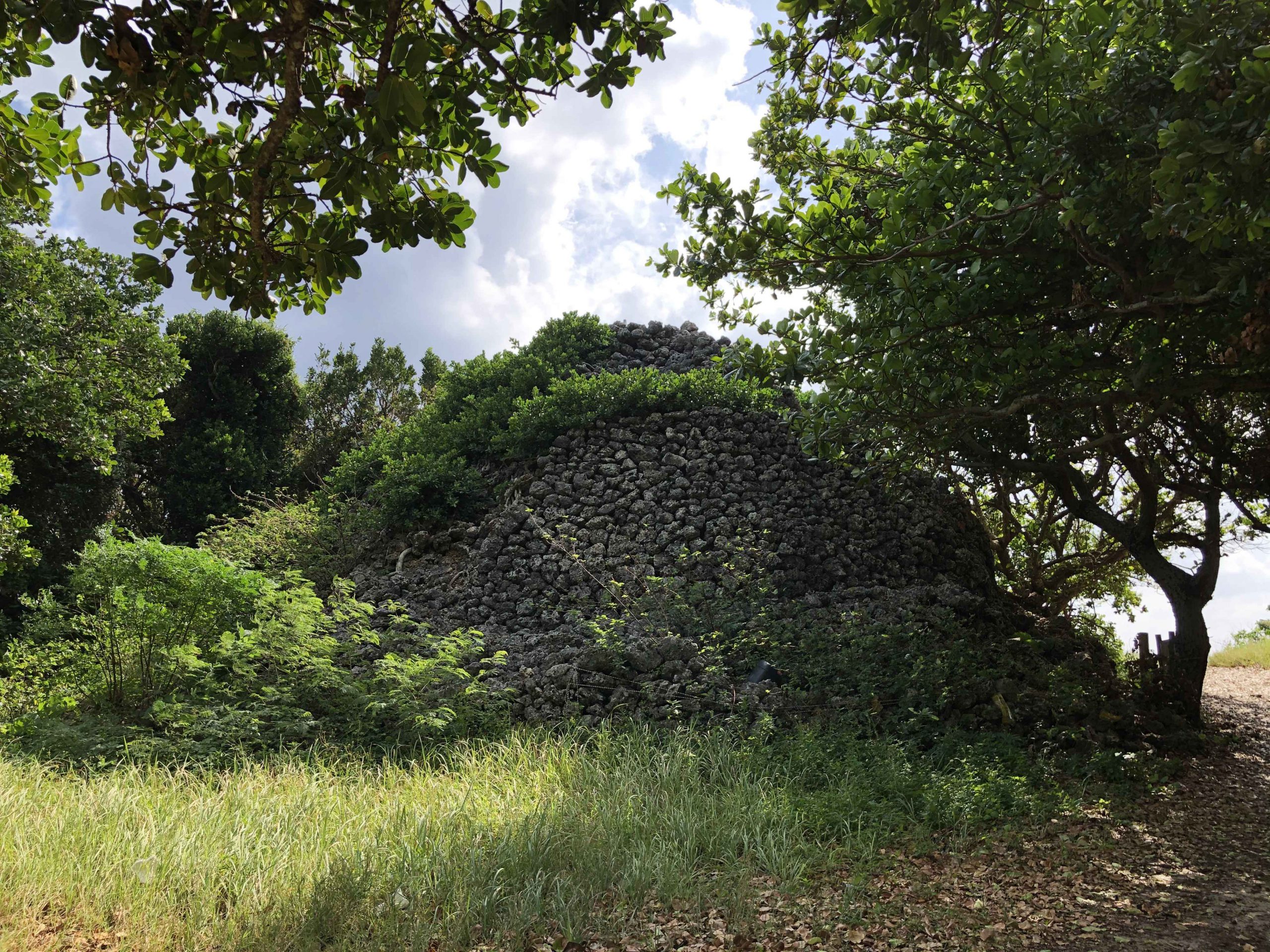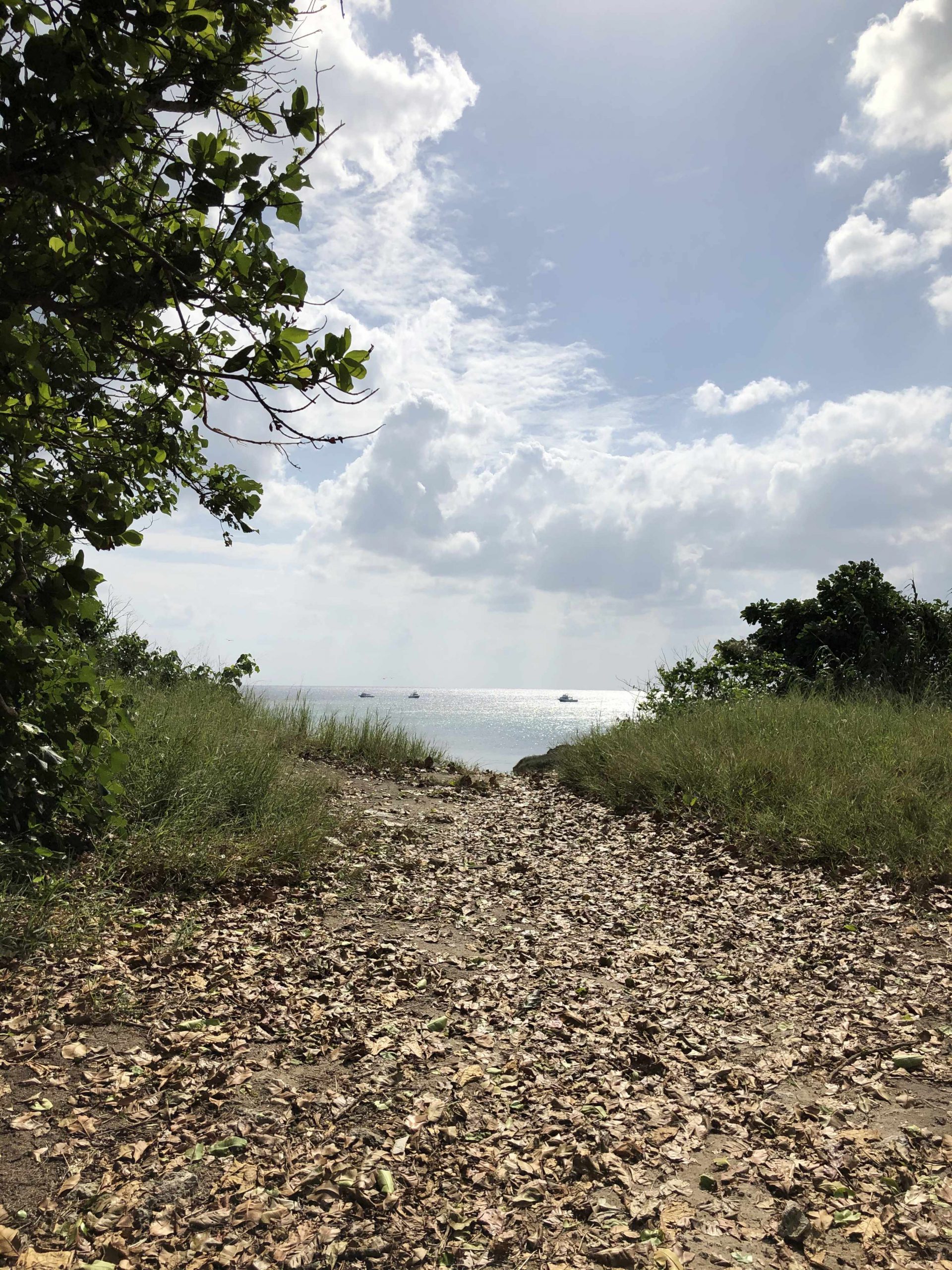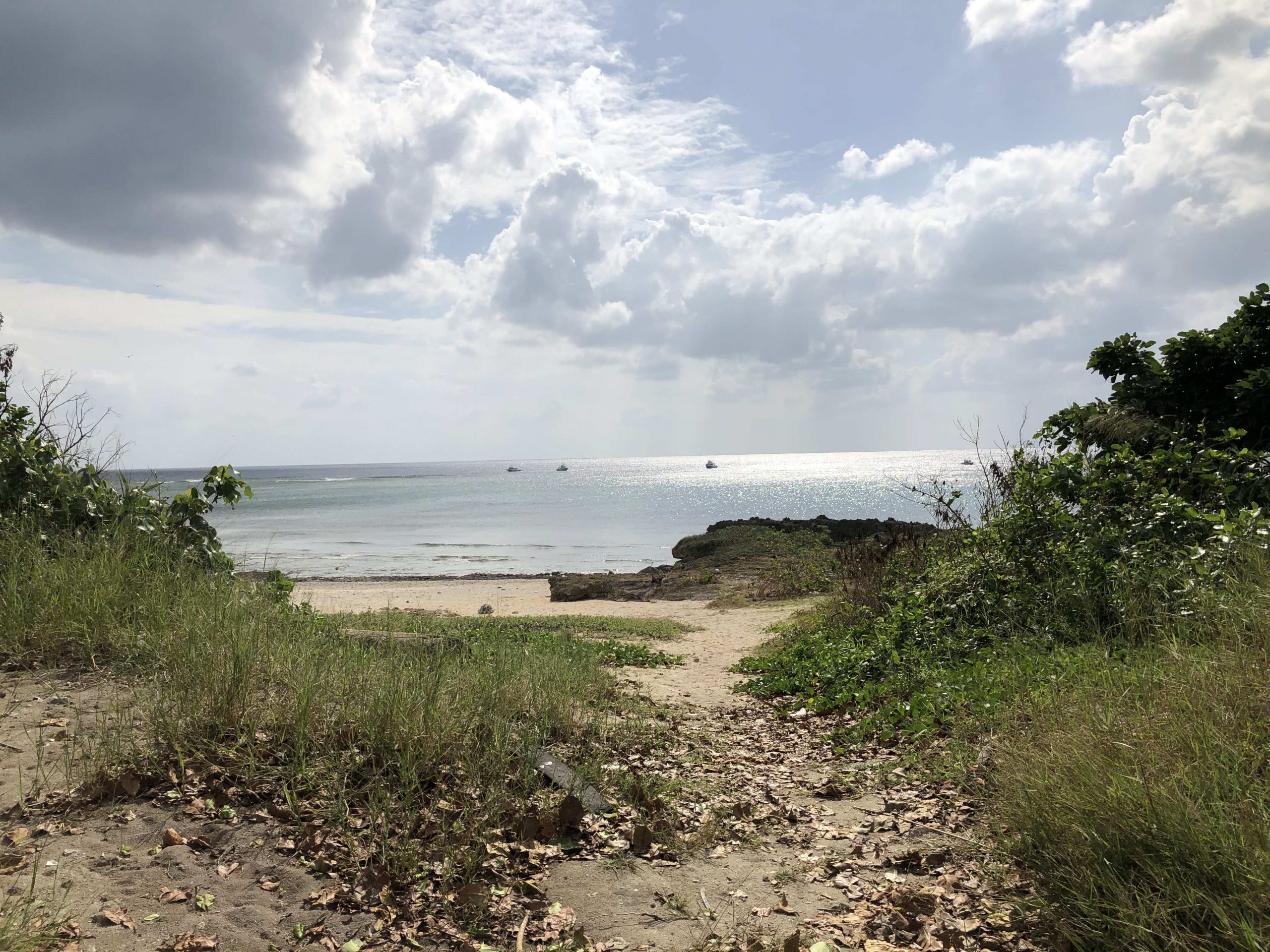 14:10 Heading southwest along small road for 1km.
14:25 A shrine named 南風保多御嶽 in Japanese. The stone beneath the torii should come from the sea, there is this complex pattern similar to coral.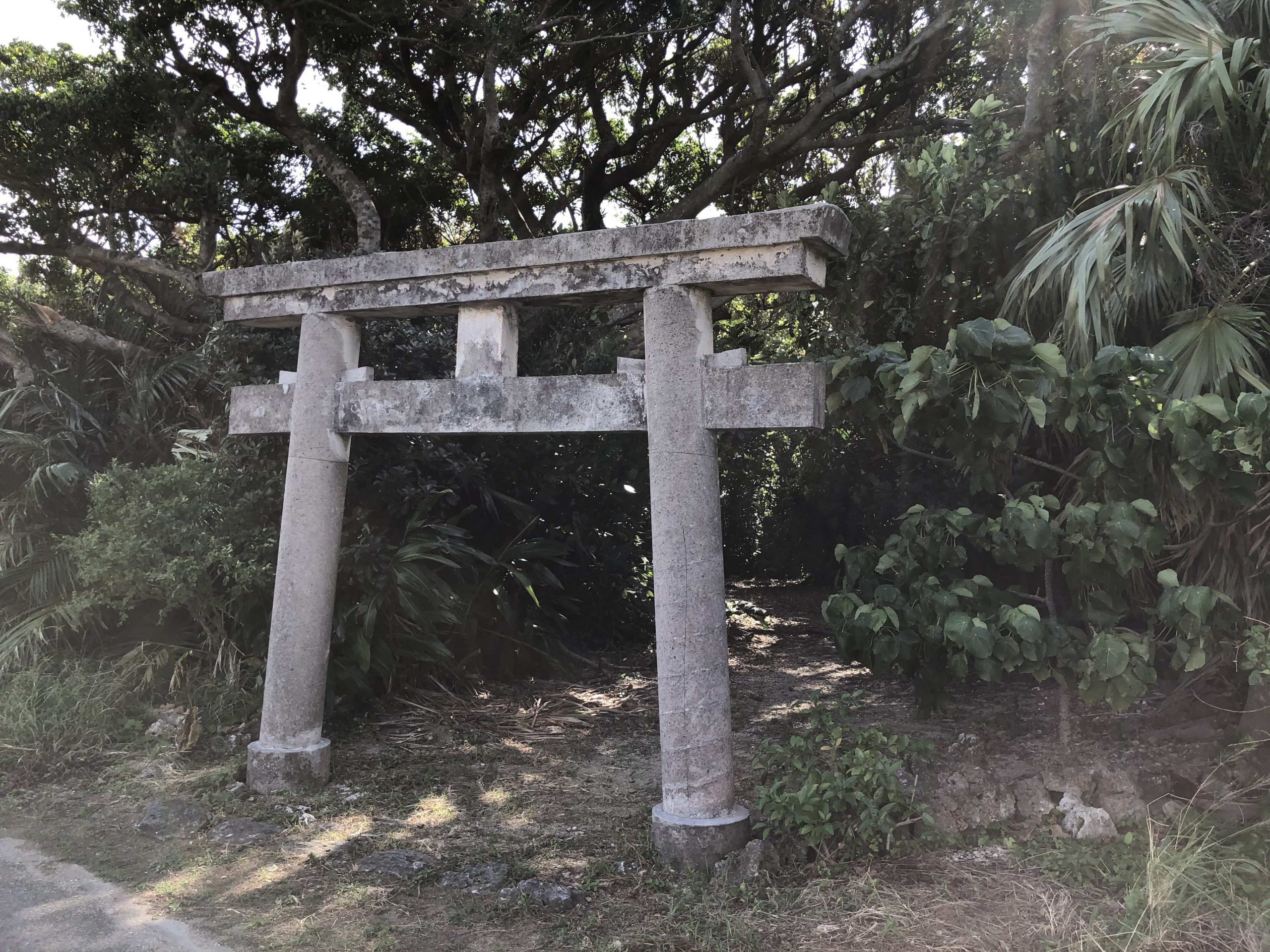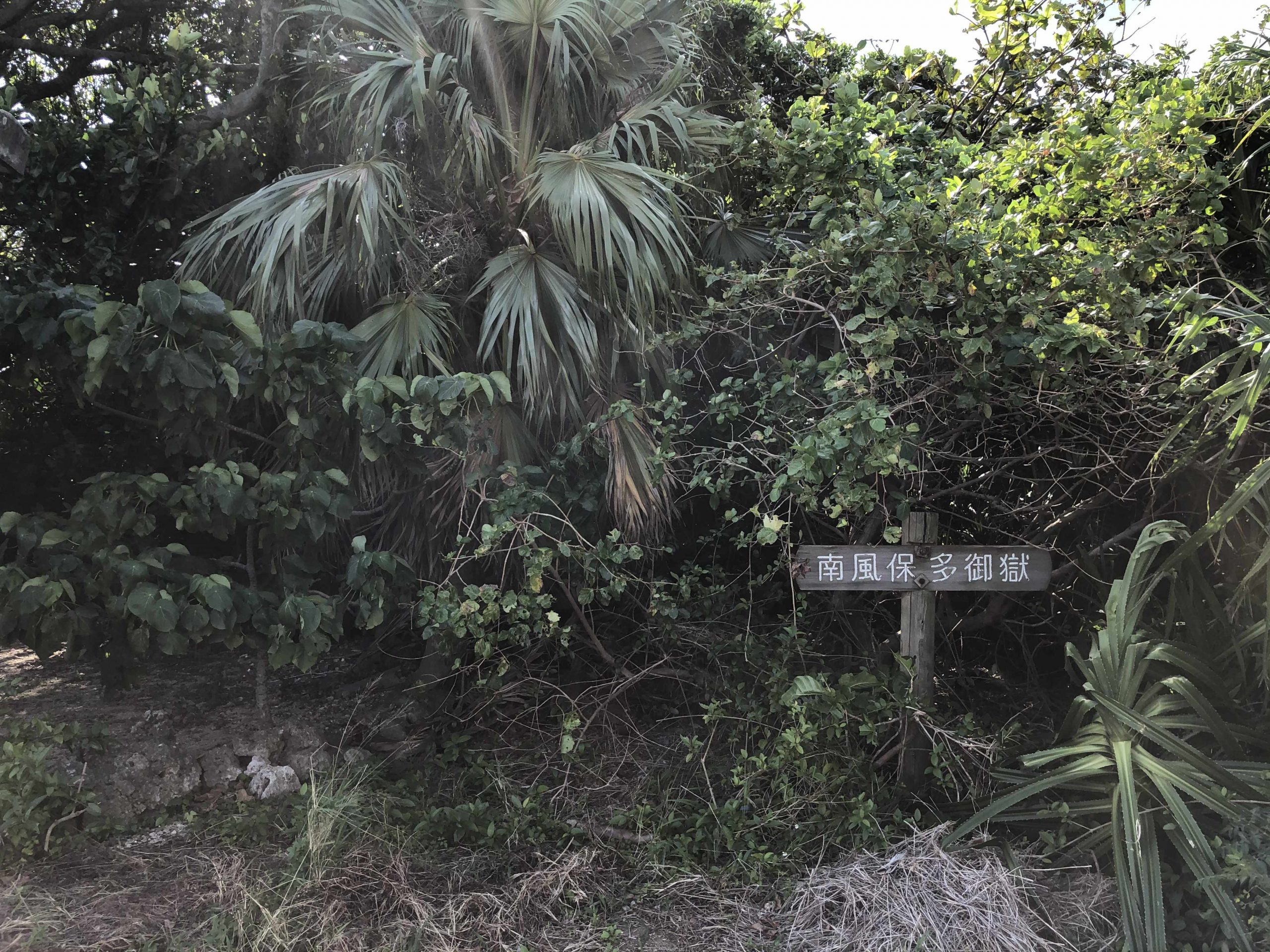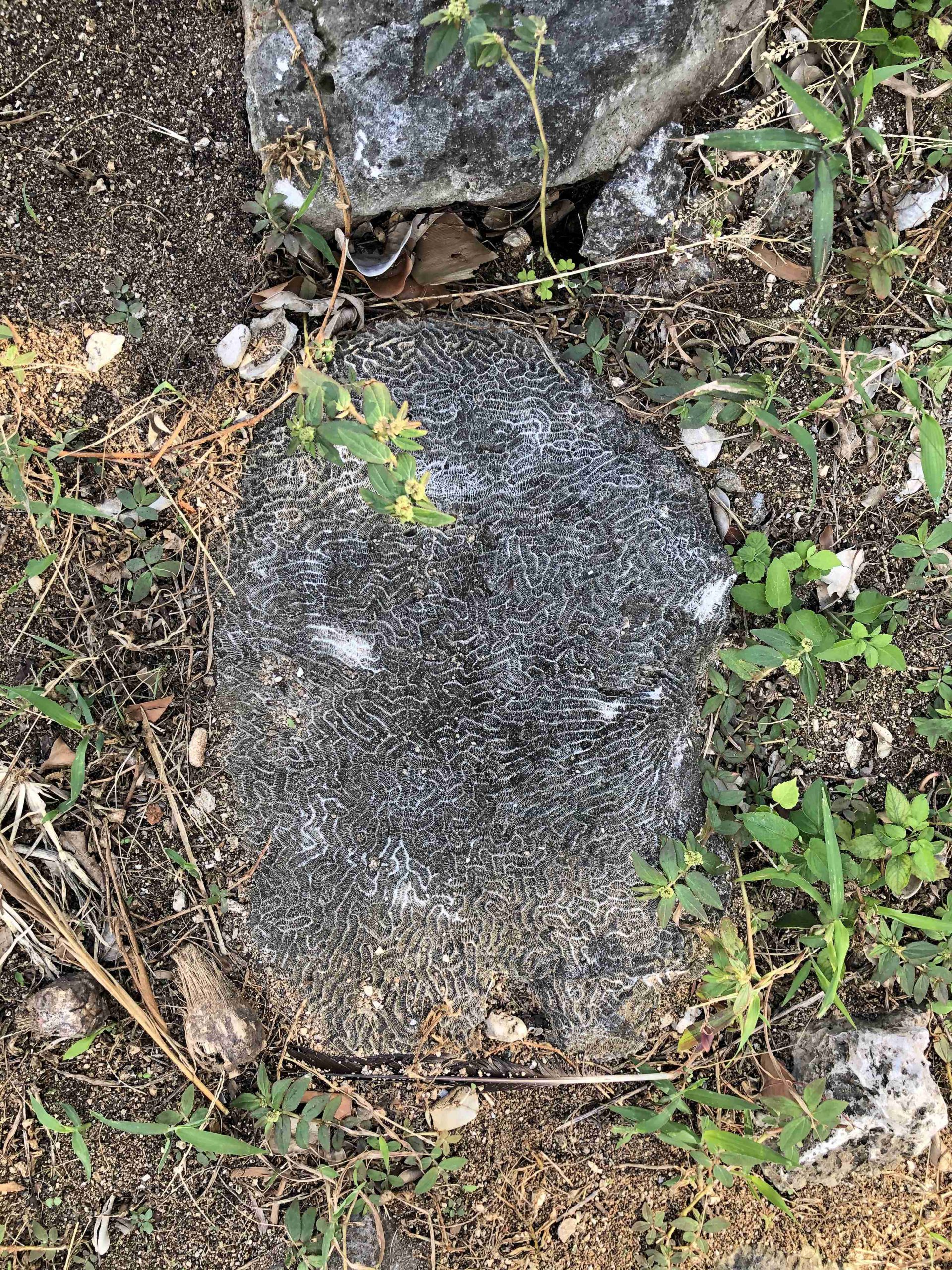 14:30 Continue for 1.5km.
14:50 Kuroshima Lighthouse (黒島灯台 in Japanese). There is a road next to the lampstand to walk to the beach with a beautiful view. You can take a break here.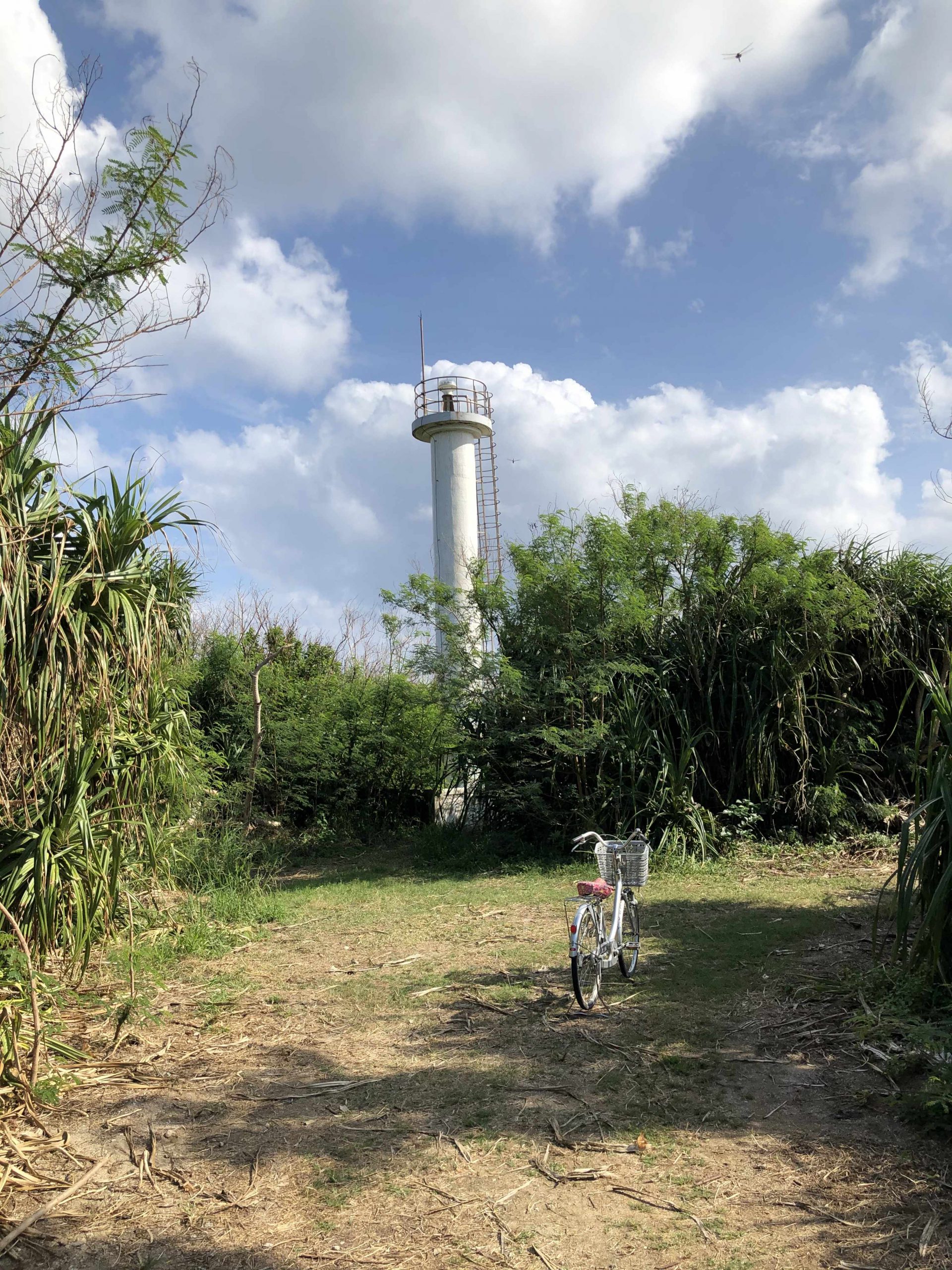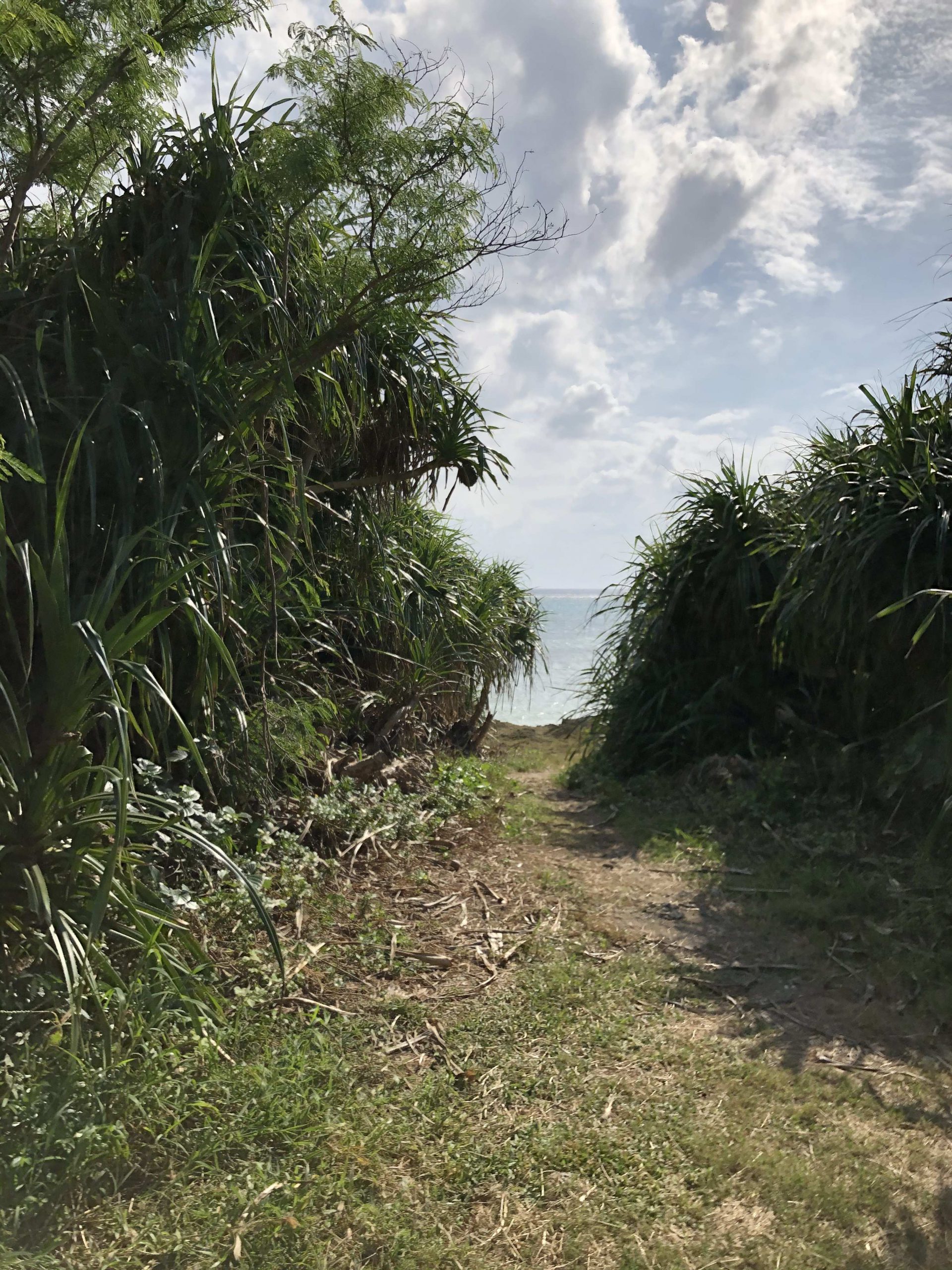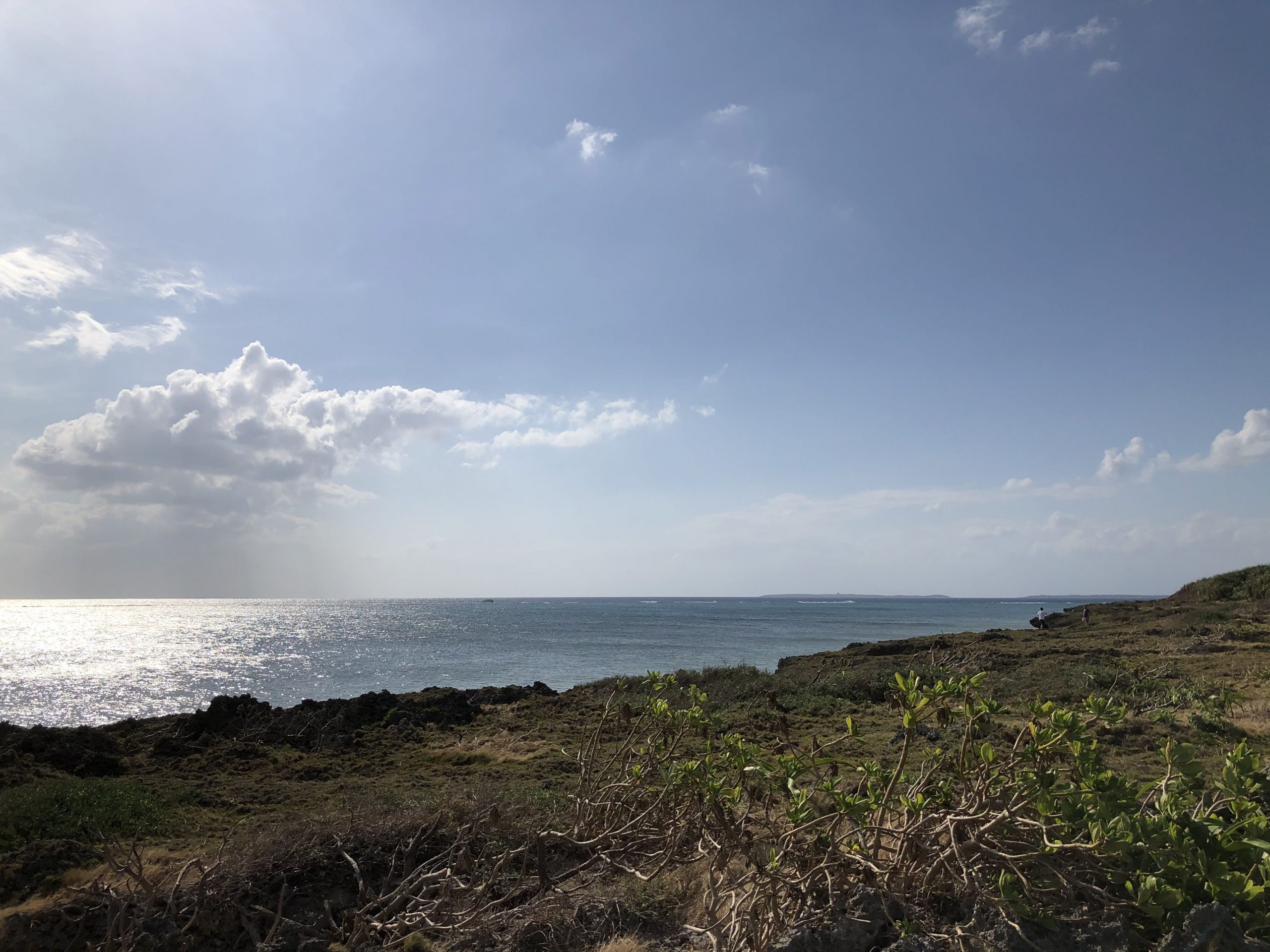 15:05 Heading north for 2.1km. Along the way, you will pass a pasture called 玉代勢牧場, where there are a lot of cattle.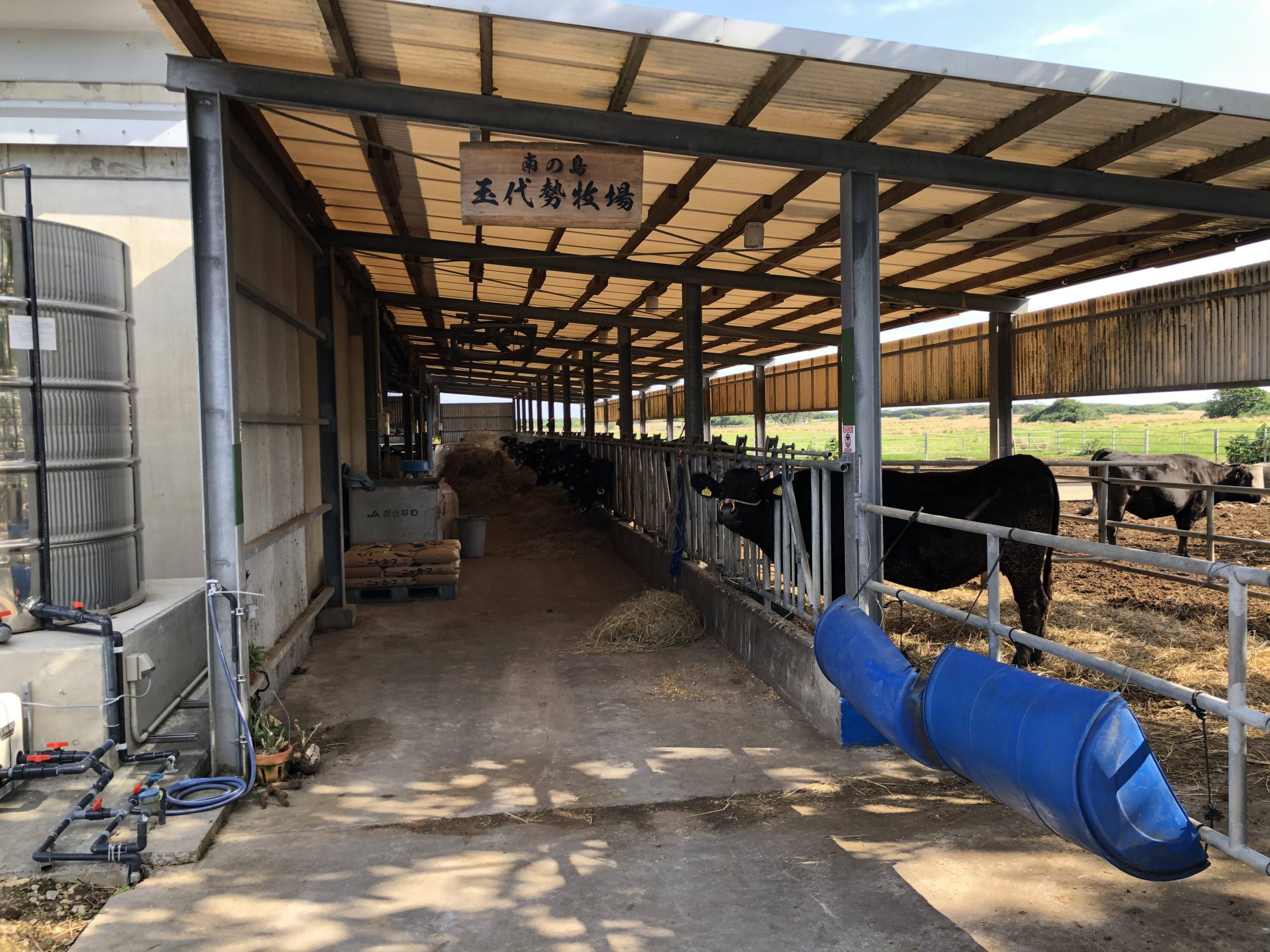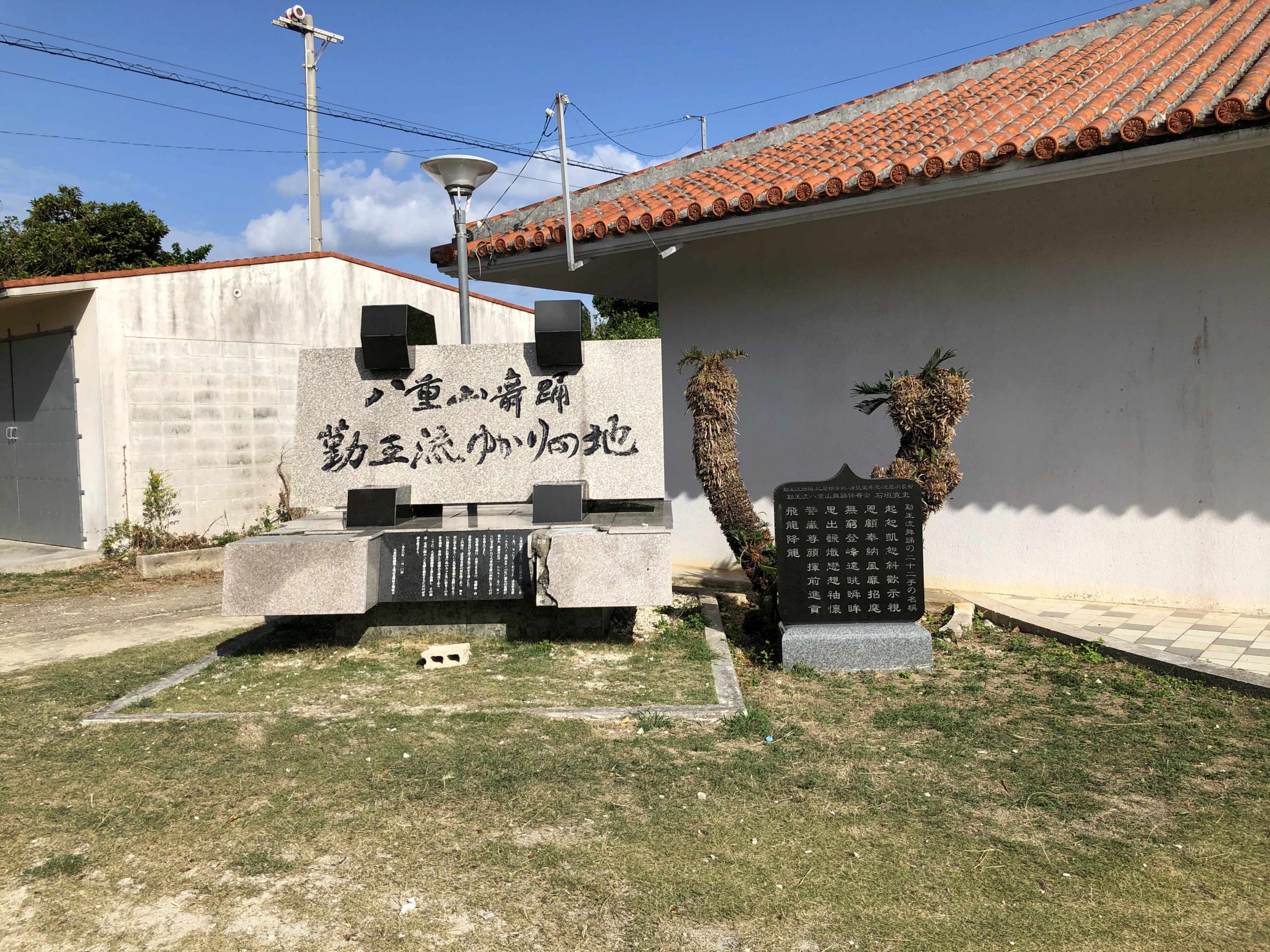 15:35 Arrive at the center of the island, where you can stay awhile at shrine 比江地御嶽 and Monument of 100 Selected Roads (道100選の碑 in Japanese).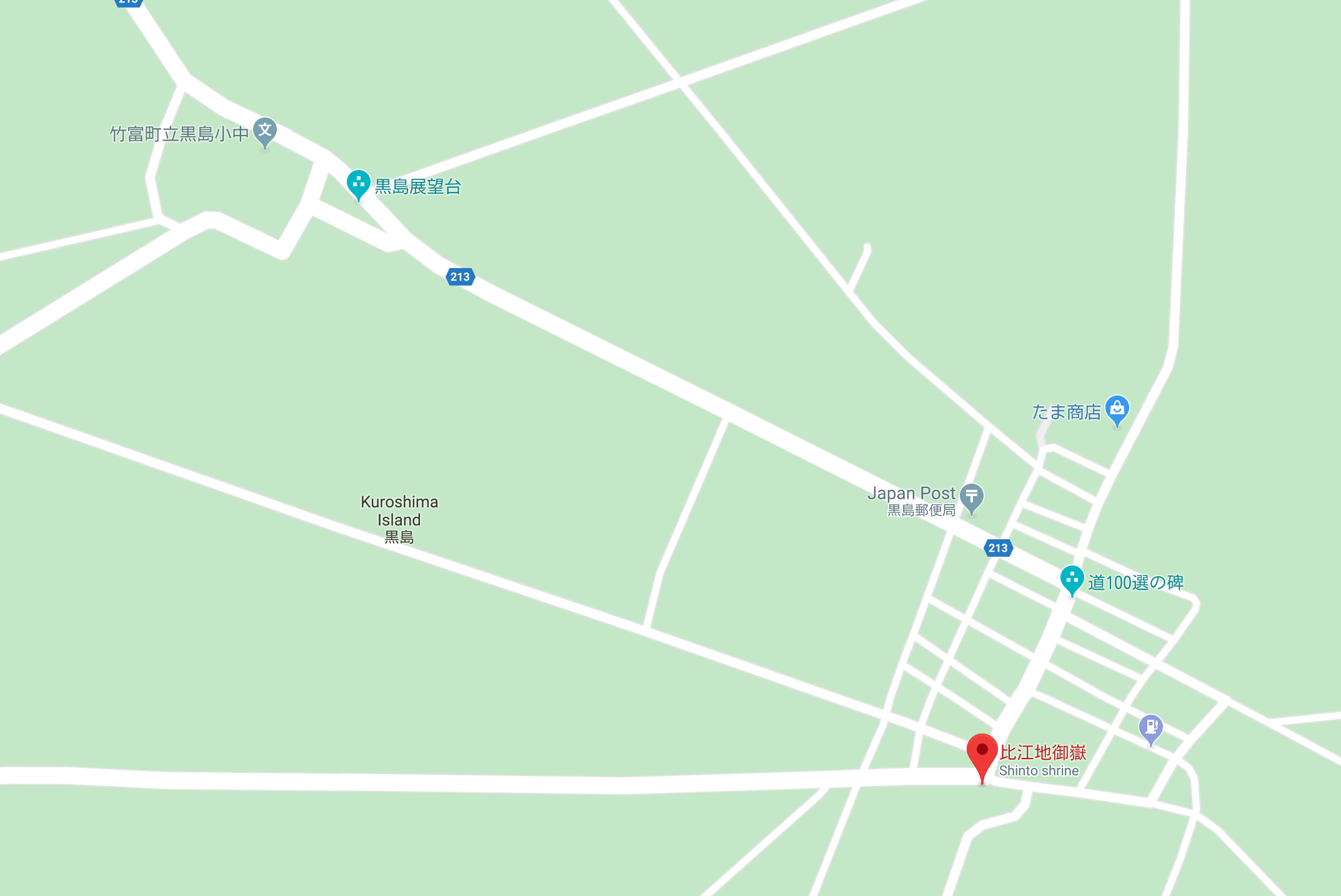 15:45 Heading northwest along the main road for 800m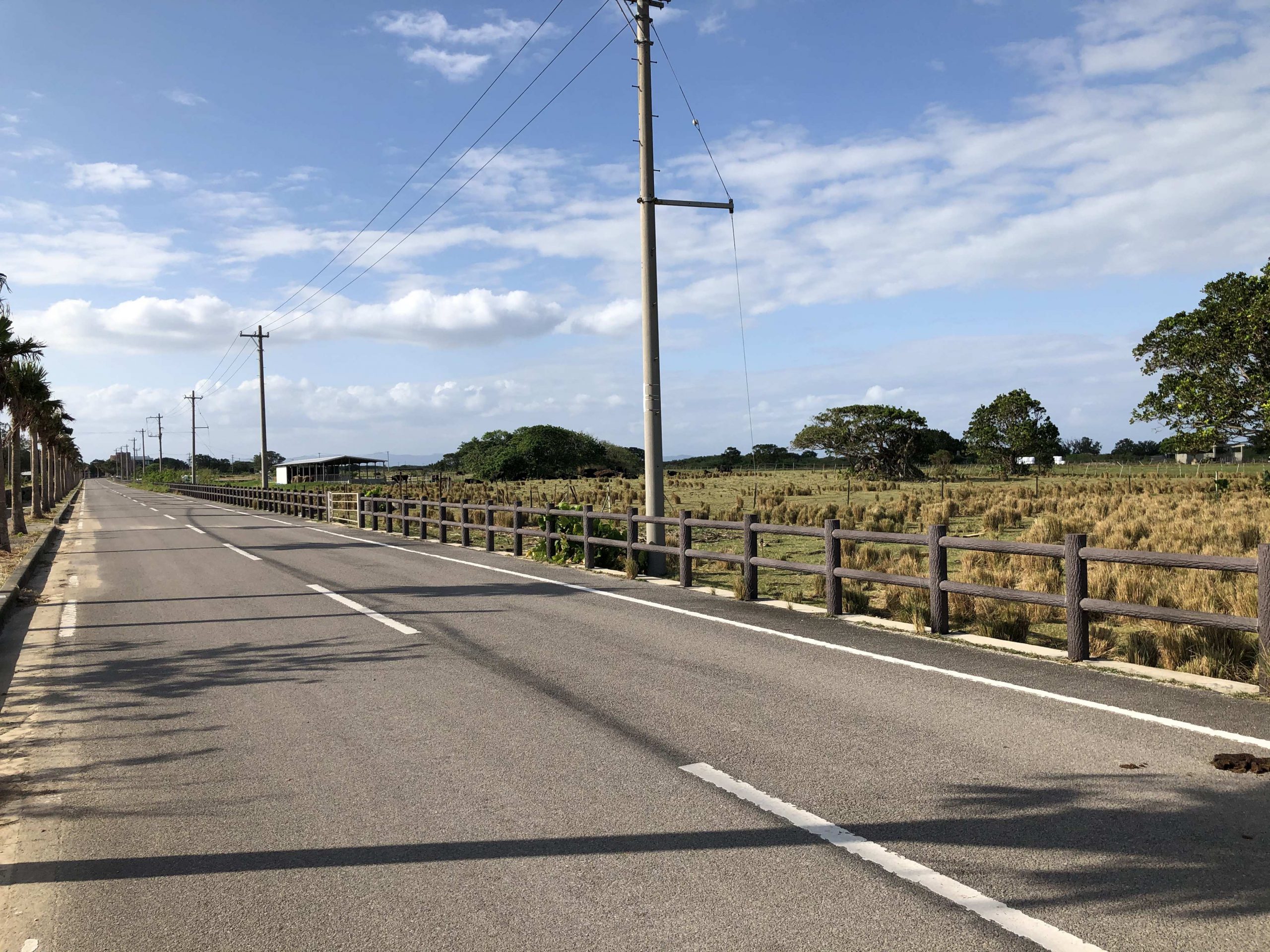 15:55 Kuroshima Observation Platform. There is a junior high school around. You may have a chance to see students who are struggling on homework or climbing trees.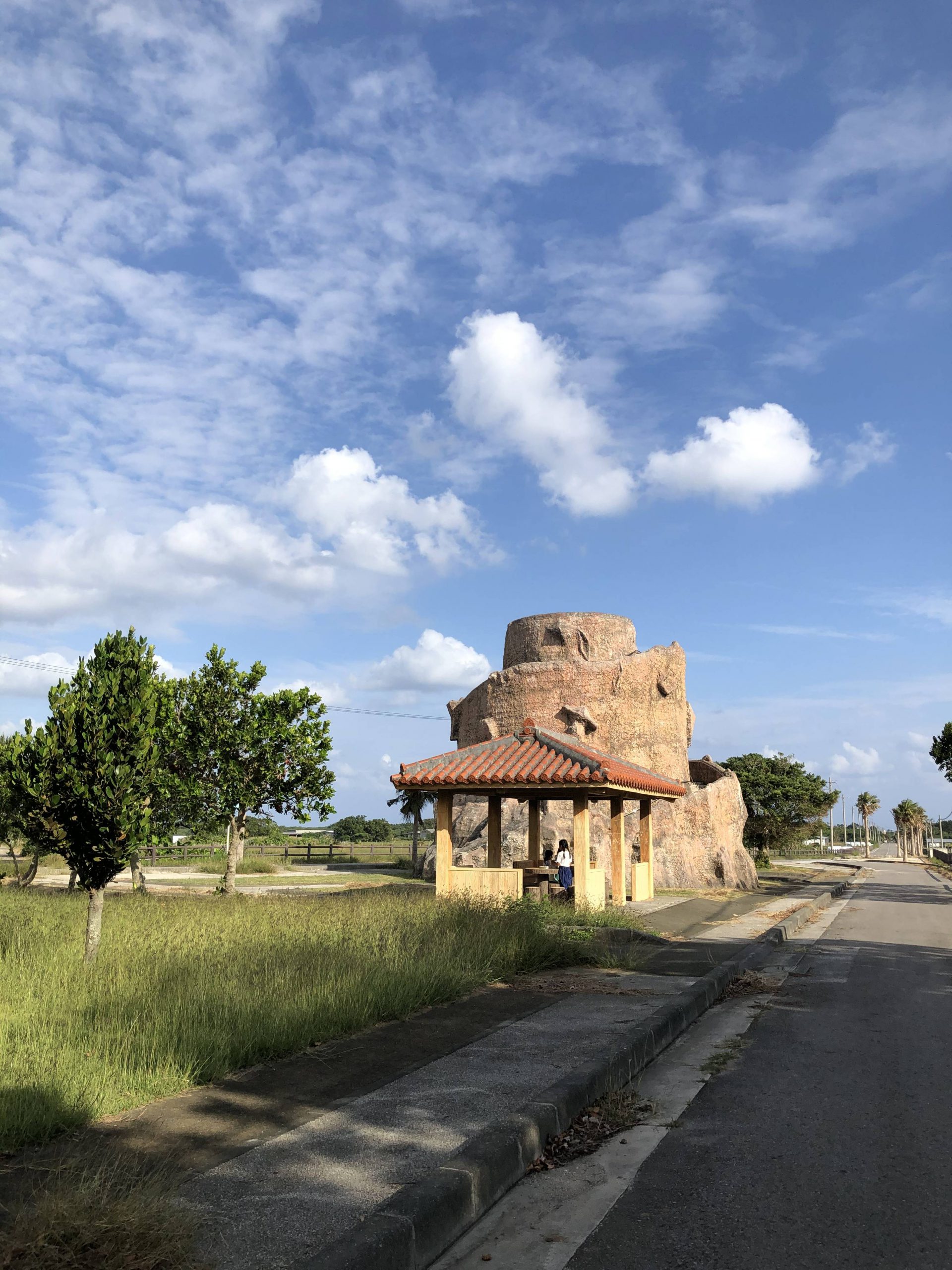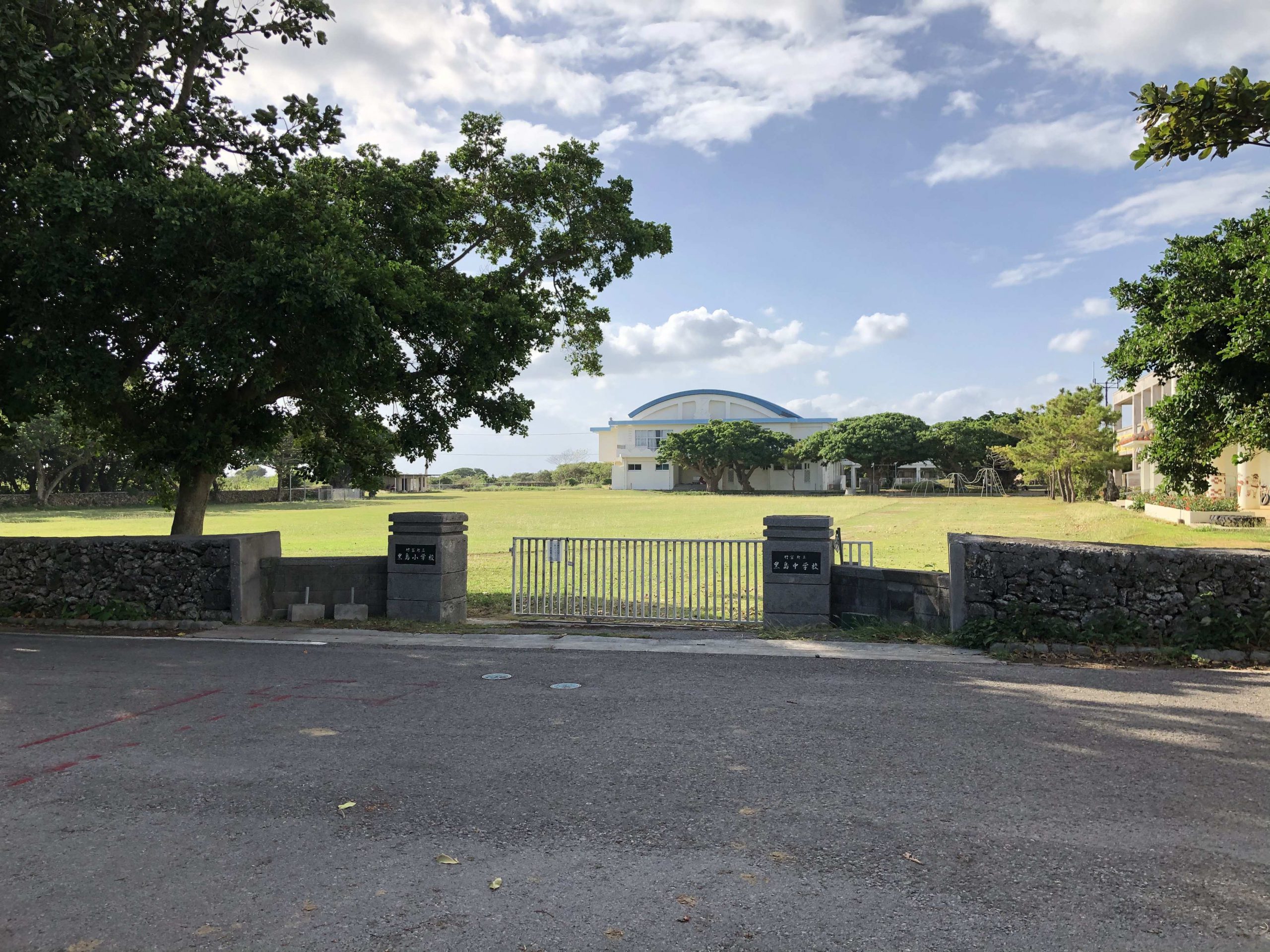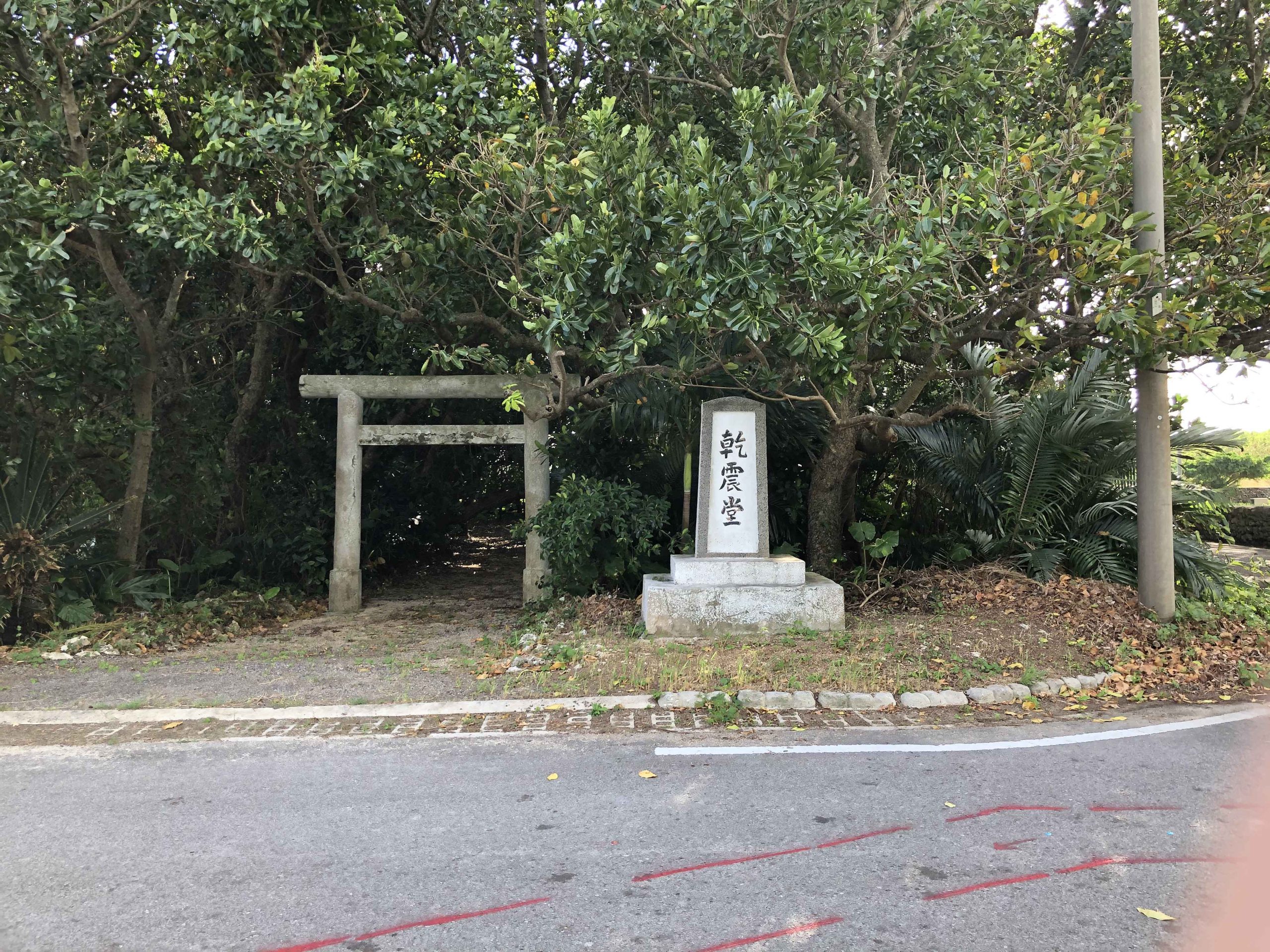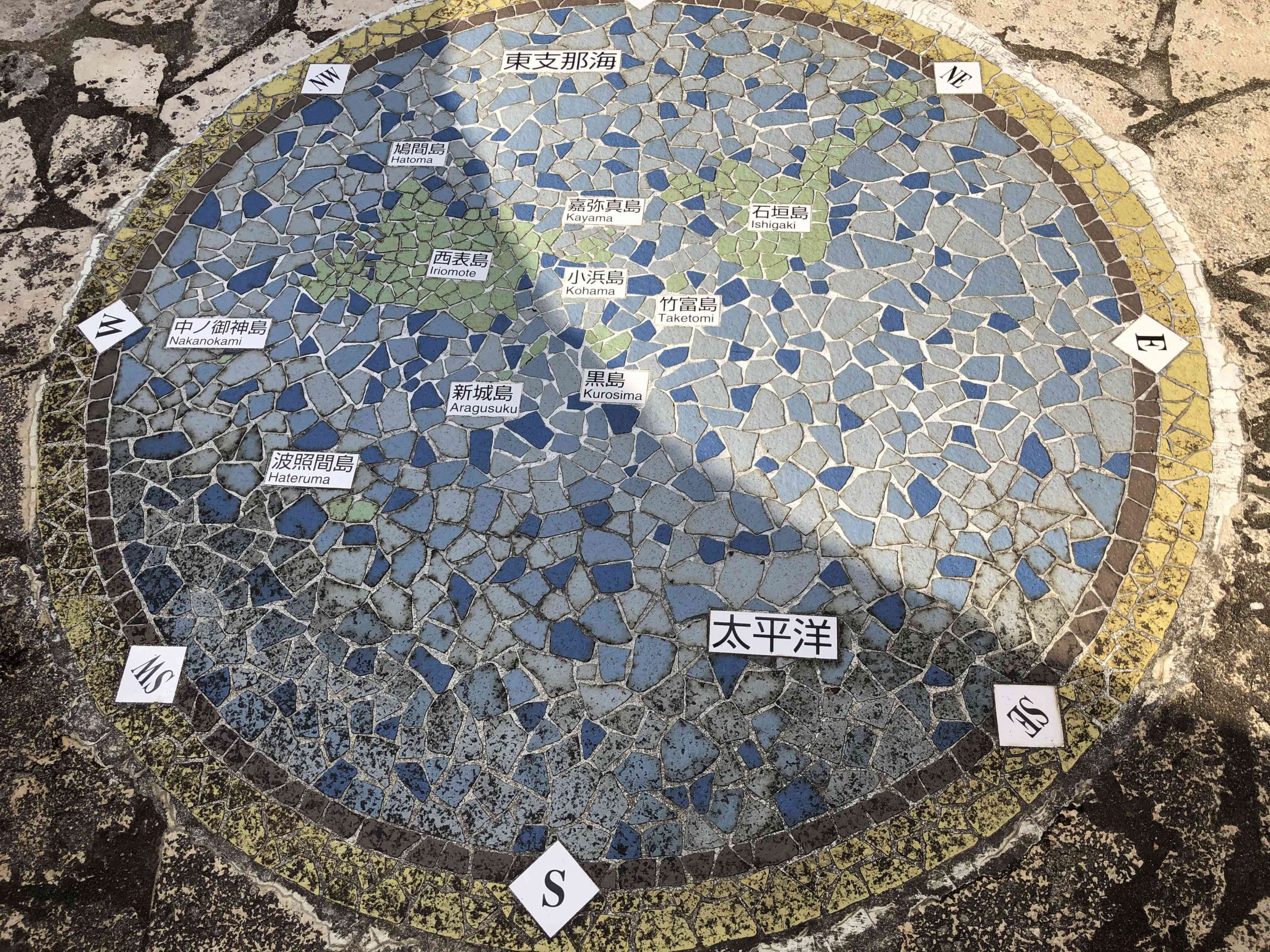 16:05 Heading northeast along a small road, then turning to north at the end, for 1.4km.
16:20 An old pier called 伊古桟橋. Experience the stunning scenery after passing through a small forest. You need to reserve a long time attractions. When you come here on a strong windy day, you will feel a very strong sea breeze. Please prepare windproof clothing. The wind is too strong to block you from hearing from your fellow, and may blow your phone off when you take a picture. Continued strong winds can make people very susceptible to colds, so stay tuned.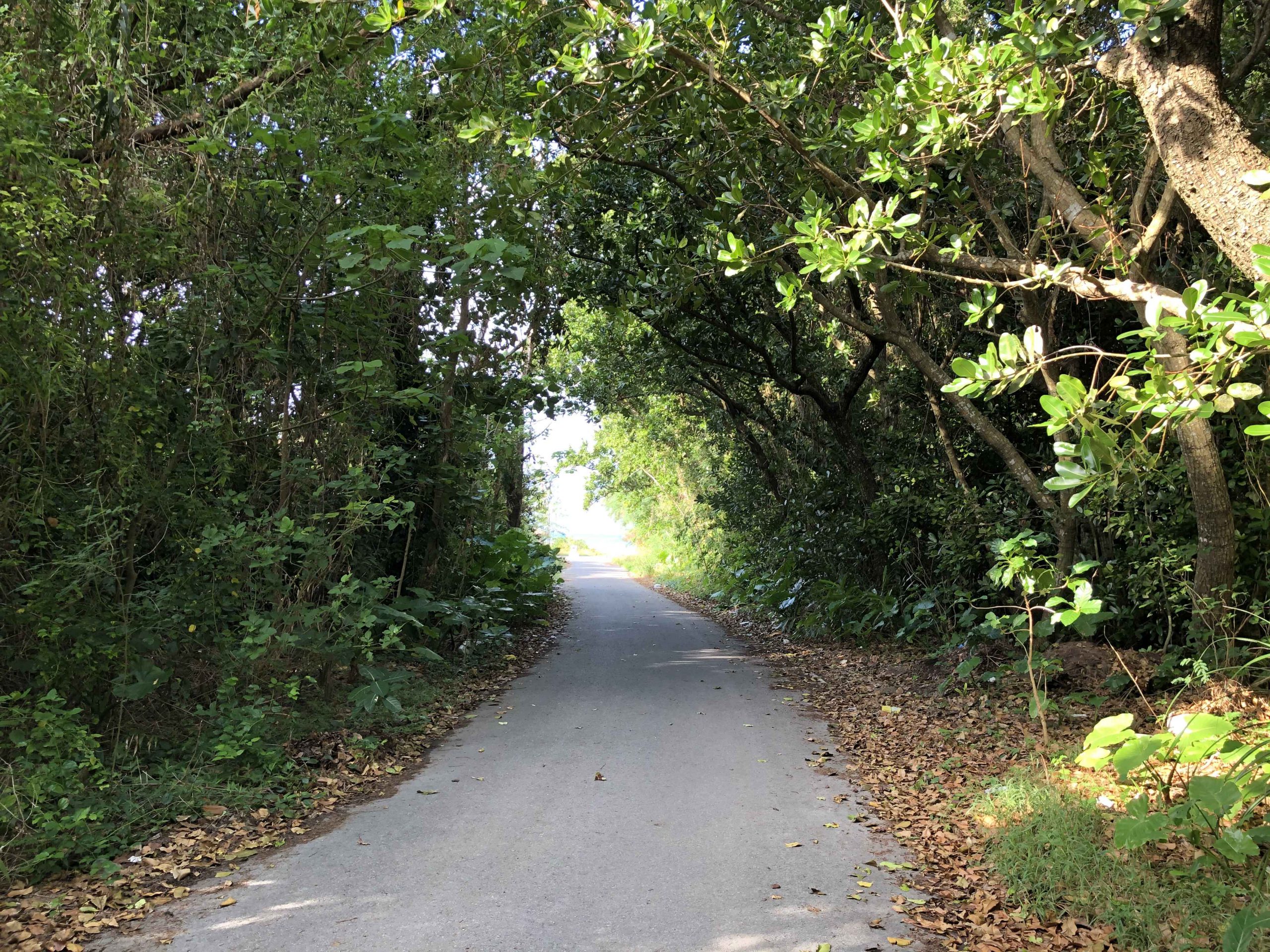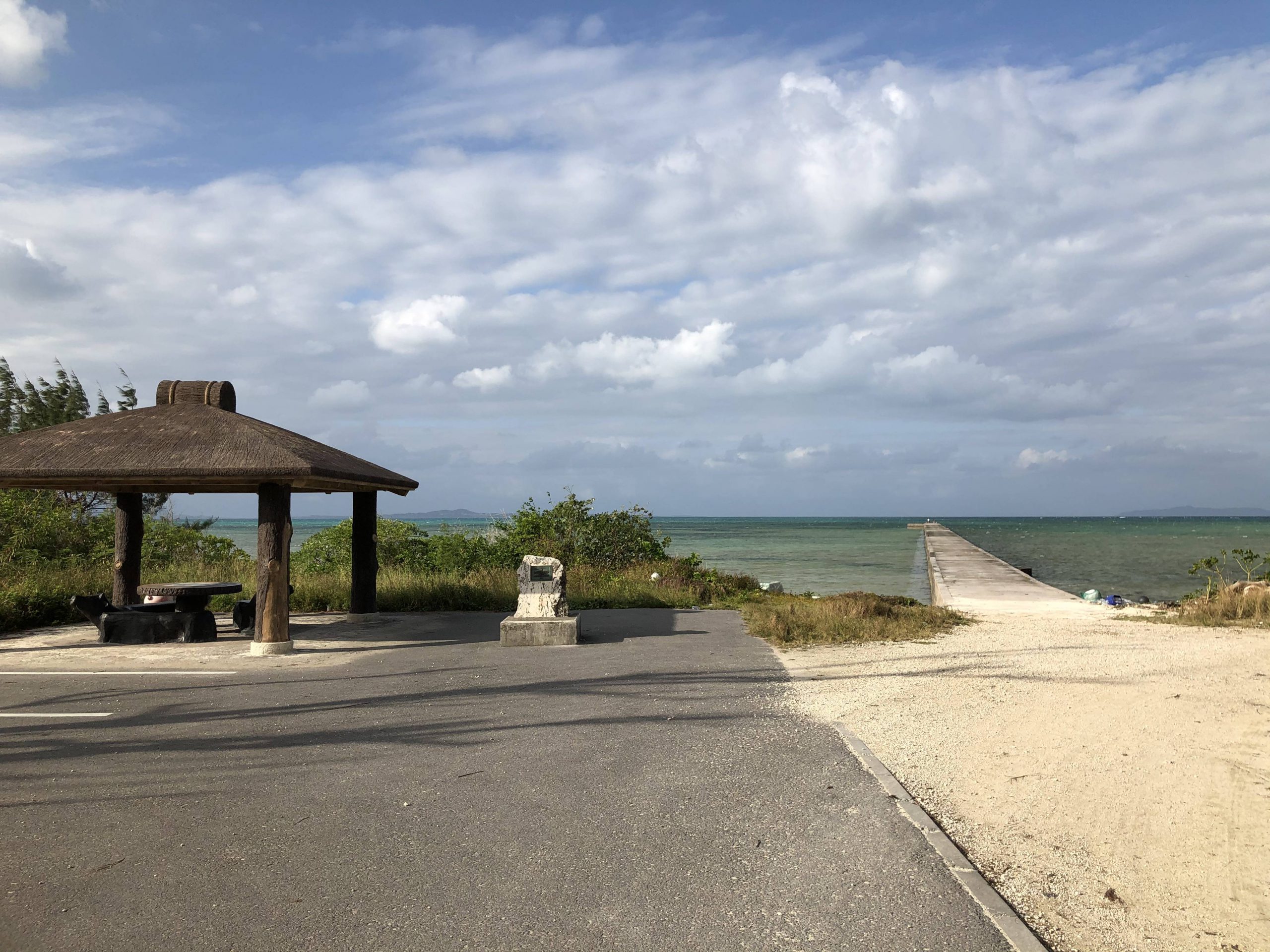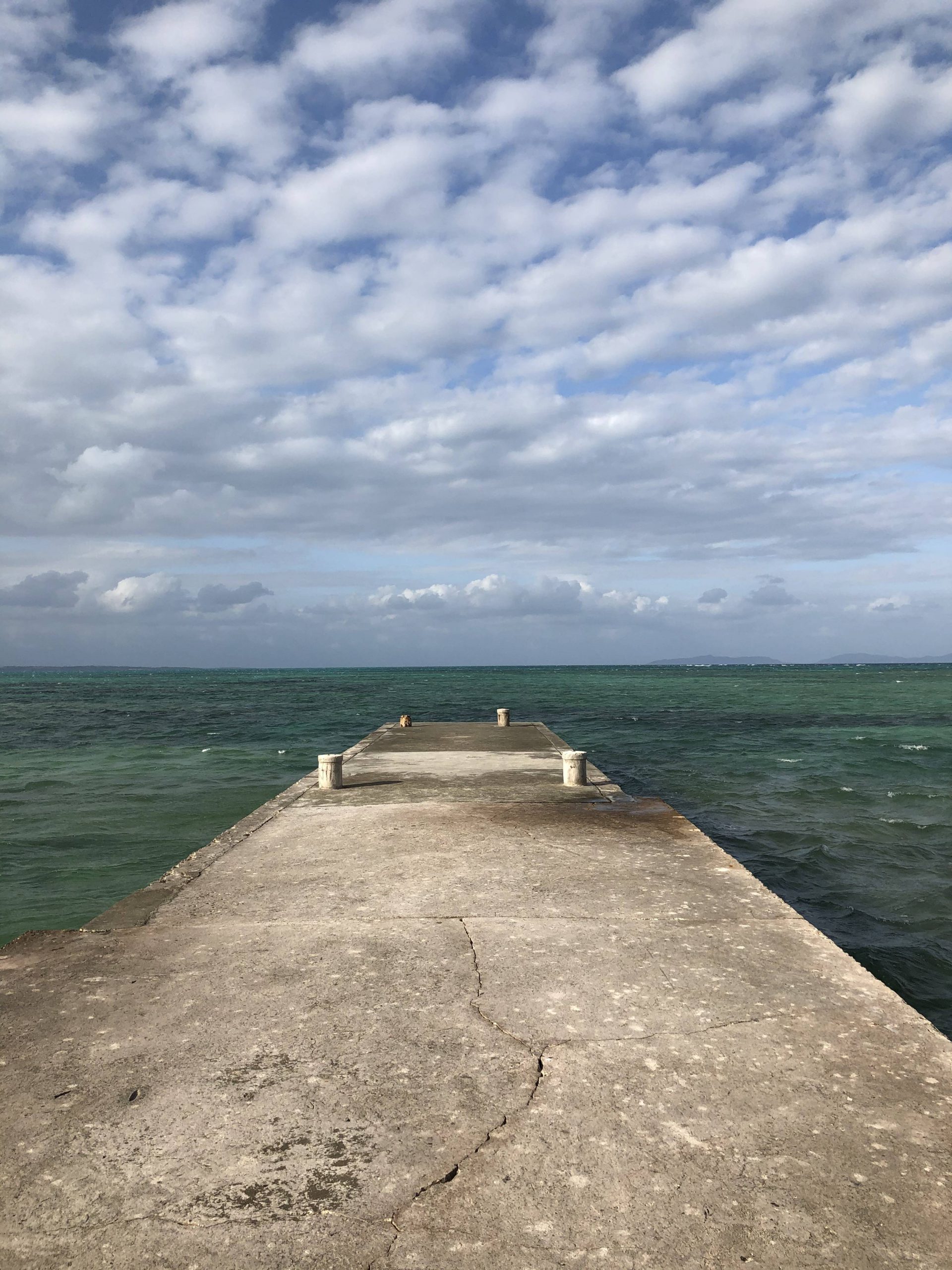 16:45 Heading northwest among the main road for 2.2km
17:15 Return to the ferry port. There is shrine called 保里嶽 near the port. Although it is impossible to enter, you can take a photo in the sunset.