The Hateruma is the southernmost island in Japan with people living. There is the southernmost monument of Japan on island.
The ferry route to Hateruma is easily affected by weather conditions. When you find the route is opened, please arrange this tour as soon as possible. It is recommended that continue to this journey after Iriomotejima half-day trip. For details, please refer to the description of the Iriomotejima half-day trip.
I chose a package tour provided by (有)安栄観光 named 波照間島バス観光コース(昼食付) which is including lunch and bus sightseeing service. You can buy this package at the counter of (有)安栄観光 located in the ferry port of Ishigaki. Please refer this site for detail. After purchase, you will get a series of consecutive tickets. Do NOT cut it up yourself. In every place where one ticket is required, the staff will help you remove the ticket.
The tour will go to the central area of the island, the airport that has been deactivated, the starry sky observatory, the southernmost monument, and the beach on the north side named ニシ浜.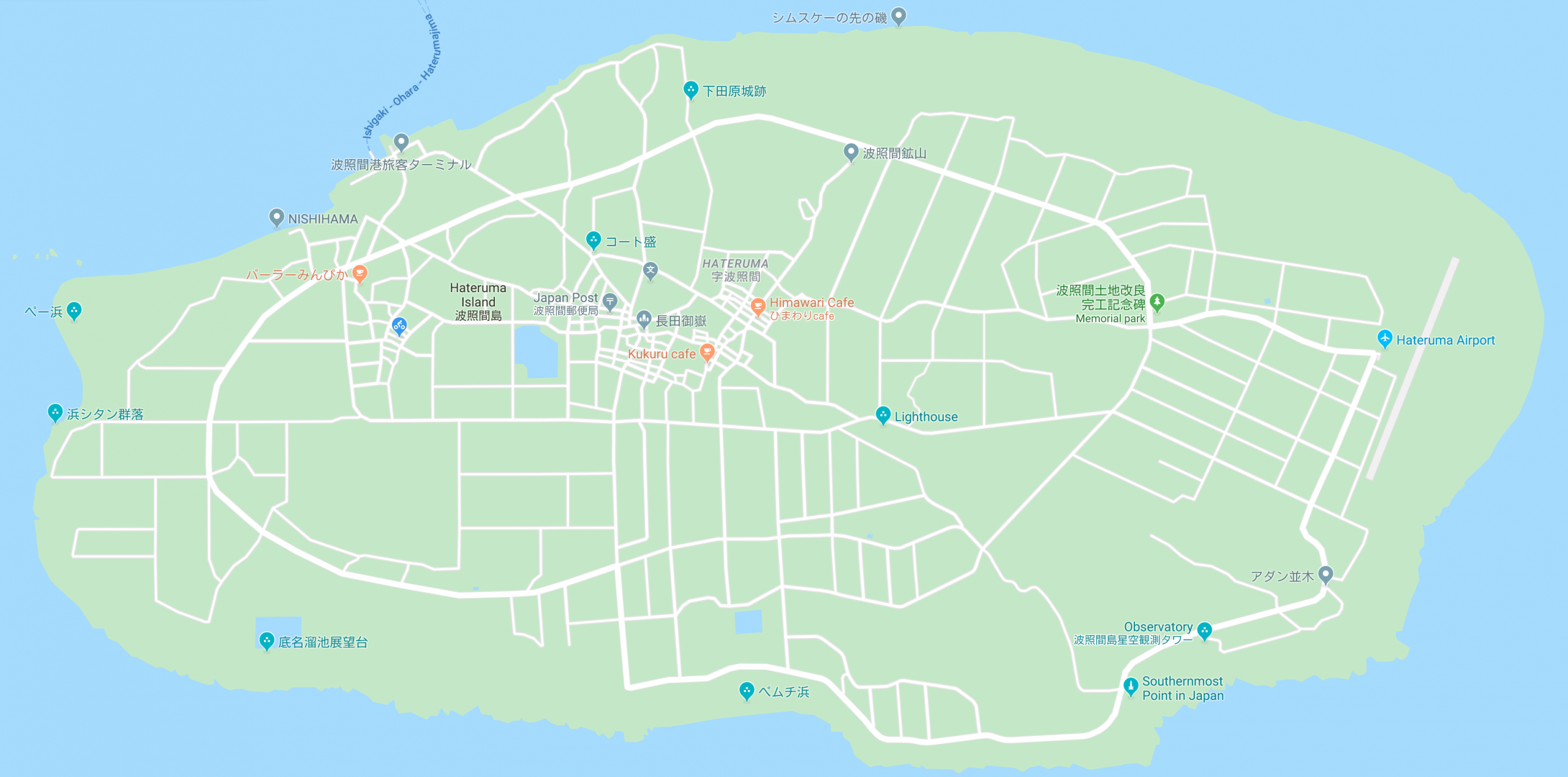 In the central area, postcard with the southernmost monuments are sold in stores, but no stamp is available. The post office will not be opened on Sunday. If you want to send postcards, please go to the post office to buy stamps, or buy stamps from other post offices in advance and bring them the island. Some postcards cannot be sent oversea directly, but must be mailed in envelop. Please consult the post office staff for details.