Iriomotejima (西表島 in Japanese) is the largest island in Yaeyama (八重山 in Japanese).
Most tour groups, especially the one-day multi-island group, will choose Nakama (仲間川 in Japanese) in the southeast of Iriomotejima and water buffalo for Yubu island. The center and west of Iriomotejima are mountainous areas. Although the scenery is beautiful, it takes a long walk. Since this trip includes a single-day multi-island group, today's journey covers more of the attractions that the island's north side and the multi-island group will not choose. If you want to visit the mountains, you will need a long time hiking to get close to famous attractions such as the waterfall. You can choose to spend the night at Iriomotejima by extending this trip for one more day.
Iriomotejima has two ports. The south is Ohara (大原港 in Japanese) and the north is Uehara (上原港 in Japanese). Since our attractions are concentrated near Uehara Port, we chose the route from Ishigaki to Uehara. Uehara Port is vulnerable in days with strong wind.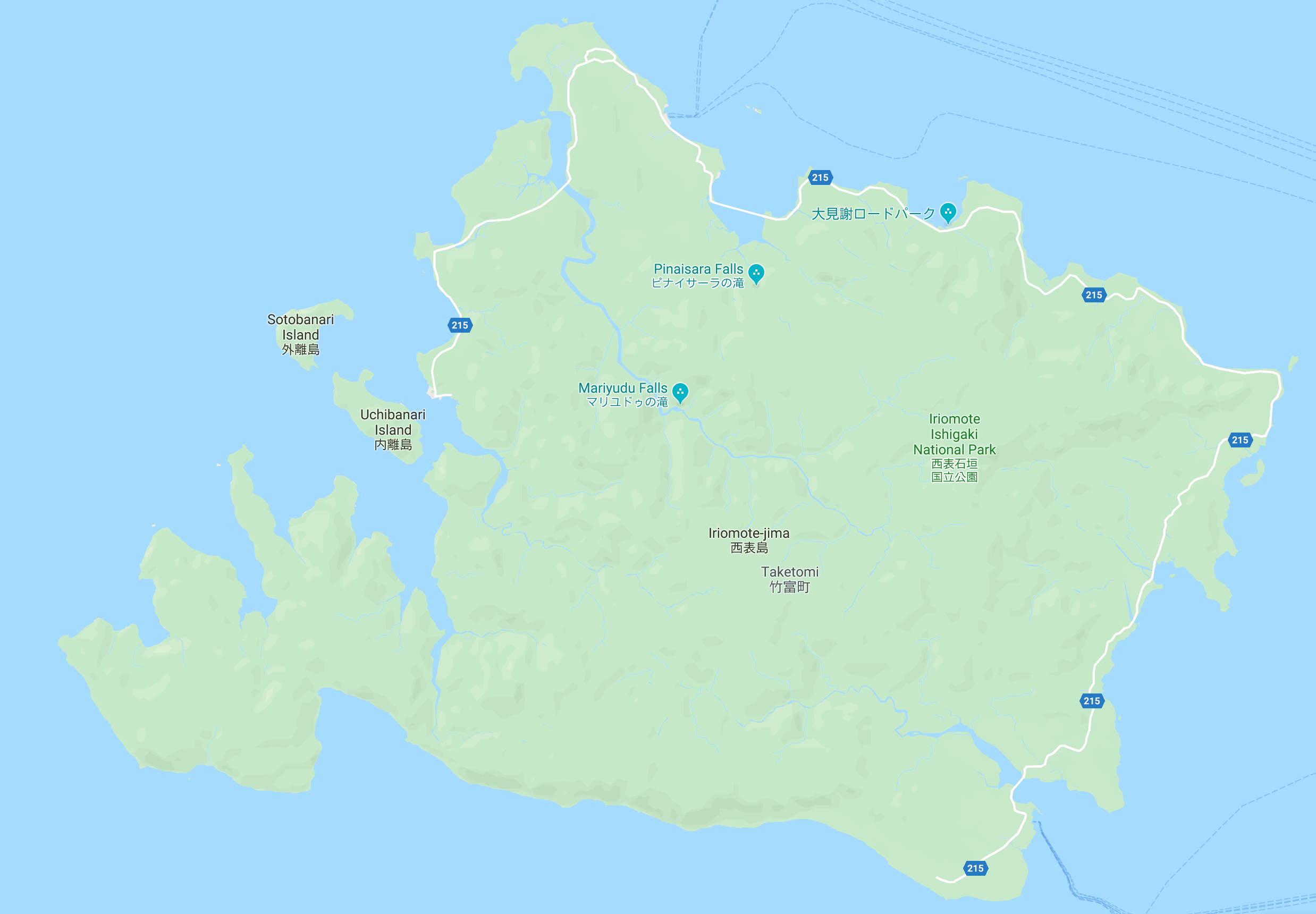 ---
Our half-day trip requires a taxi charter or a car rental. The traffic capacity of Iriomotejima is not good enough. Whether it is chartered or rented, it is necessary to make more appointments in advance. It is recommended to do that 2 weeks in advance.
You can choose Black Cat Taxi (やまねこタクシー in Japanese) for taxi charter by making a phone call to 0980-85-5303. Please refer to this website. Please inform them the start time at 9:00 in the Uehara Port (上原港 in Japanese), the length is 3 hours, and the end of the 12:00 Ohara Port (大原港 in Japanese). Specific itinerary will be informed to the driver while meeting. If your Japanese language is not good, may be you want to ask a friend who is good at Japanese to make that call. The charter fee is 11600 yen for 3 hours.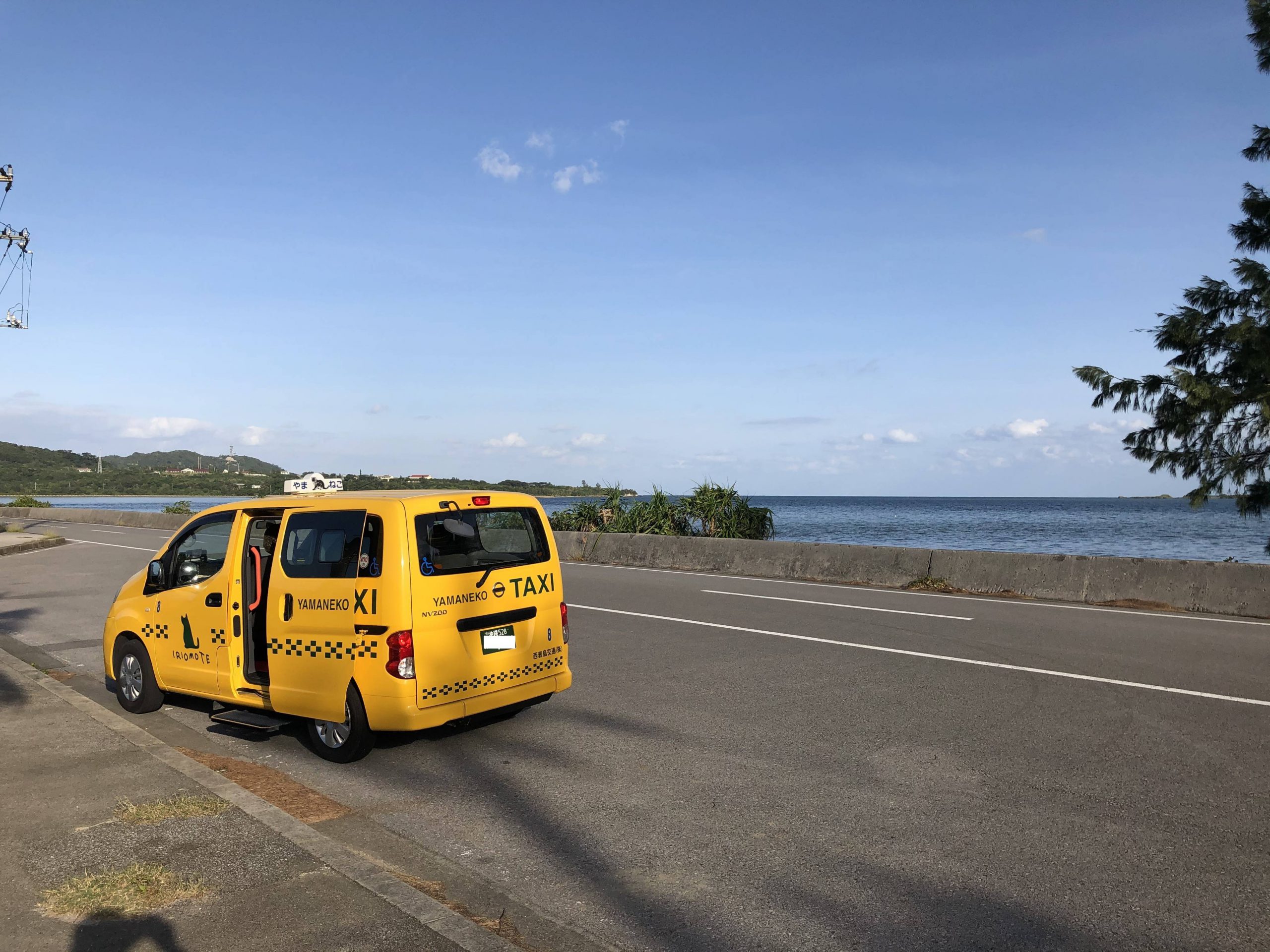 There is another taxi company on the island. If you can't make an appointment, you can ask the Black Cat Taxi to introduce it. Taxi drivers can communicate in simple English and there is usually no difficult about conversation in taxi.
If you want to drive yourself, Black Cat Rental Car (やまねこレンタカー in Japanese) provides car rental service. Check whether it's available before booking here. Reservations can be made on the web page (Japanese only).
The contents of the car rental form are as follows:
"希望クラス": Car model. You can choose by the number of people in your group.
"ご利用台数": Number of car. Select 1.
"ご利用人数": Number of people. Please select
"お迎え":Place to meet, select Other "その他"; "名称":Name of the place, enter "上原港"; "時間": Time, enter "9:00"; "貸出営業所": Service division, select "上原営業所". Do not select "上原港" instead of "その他", for avoiding misunderstandings when ferry to Uehara is cancelled due to weather.
"出発日""返却日": Date of start and end.
"返却時間": Time to return. Enter 12:00.
"返却場所": Place to return. Select "大原営業所".
"オプション": Seats for children.
"お名前": Your name. English is acceptable.
"連絡先電話番号(携帯可)": Phone number in Japan for confirmation. You can leave a number of a friend in Japan. Or, write 0 directly and mark "email only" in the last column.
"E-mail""E-mail(確認)": Enter your email address twice.
"ご質問や連絡事項など": Other information you want to specify.
Submit this table by click the button below.
There are several other car rental companies on the island, but the location of the stores are not as convenient as this one.
---
At 6 o'clock in the morning, please visit any ferry website (Yaeyama Sightseeing Co., Ltd. (八重山観光フェリー株式会社) or Anei Sightseeing Co., Ltd. ((有)安栄観光)) to check the ferry status. Please pay attention to the date when you check. Make sure that info is not for yesterday.
If you find that "石垣発" and "08:30" in the "西表島上原航路" is "通常運航", you can go to the ferry port at 8:00 to purchase the ticket for 8:30 to Uehara (上原).
If you find that the status is "欠航", please arrive at the ferry port at 6:40 in the morning (6:50 at the latest) and purchase the ticket for 07:10 to Uehara (上原). In this situation, the ferry company will provide a free shuttle bus to connect Ohara (大原) and Uehara (上原). After purchasing the "上原" ticket, take the boat to "大原" and take the free shuttle bus after arrival, informing the driver that you need to go to Uehara (上原). The bus will depart from Ohara Port at 7:50 and take approximately one hour to go there.
At the same time, if conditions permit, it is strongly recommended to arrange a tour group for Hateruma (波照間島) on the same day of the afternoon, because the Hateruma is located near Ohara Port. This arrangement can save your time. Please confirm the ferry status and check the "石垣発" "11:50" in the "波照間島航路" as "通常運航", and "波照間発" "16:20" is the same as "通常運航". If they are so, please contact the counter of "(有)安栄観光" in the morning to inform you that you want to purchase the Hateruma Bus Package Tour with Lunch (波照間島バス観光コース(昼食付) in Japanese), but need to modify the start point to Ohara Port (大原) instead of Ishigaki (石垣). The price per adult is 15,100 yen and the price for children is 9,000 yen. The habit of Japanese people is that they will not sell customers a product that cannot be used. So when you want to modify a tour group, you must let them understand that you know exactly what you are doing, otherwise they will choose not to do this business. I prepared a text for this. You just need to show the text below to the counter. This note tells them that you want to buy the the package tour but start from Ohara, finish all trips then and return to Ishigaki. This note also tell them you will be Iriomotejima this morning and will show up at Ohara port before 12:30. The number of people is not indicated in the text. Please tell them how many people in your group. Since the ship is issued from Ishigaki to Hateruma at noon may stop at Ohara Port (will be not if no one required), you can enjoy this specially customized tour group.
Note to the counter for customized Hateruma tour:
私は波照間島バス観光コース(昼食付)今日11:50発を買うつもりですが、でも自分先に午前中に私は上原から大原まで観光してますので、このコースを参加しての時間は12:30、大原発、波照間島いきして観光してから石垣を帰ります。このカスタムコースは大丈夫ですか?
---
You will reach Uehara Port before 09:00.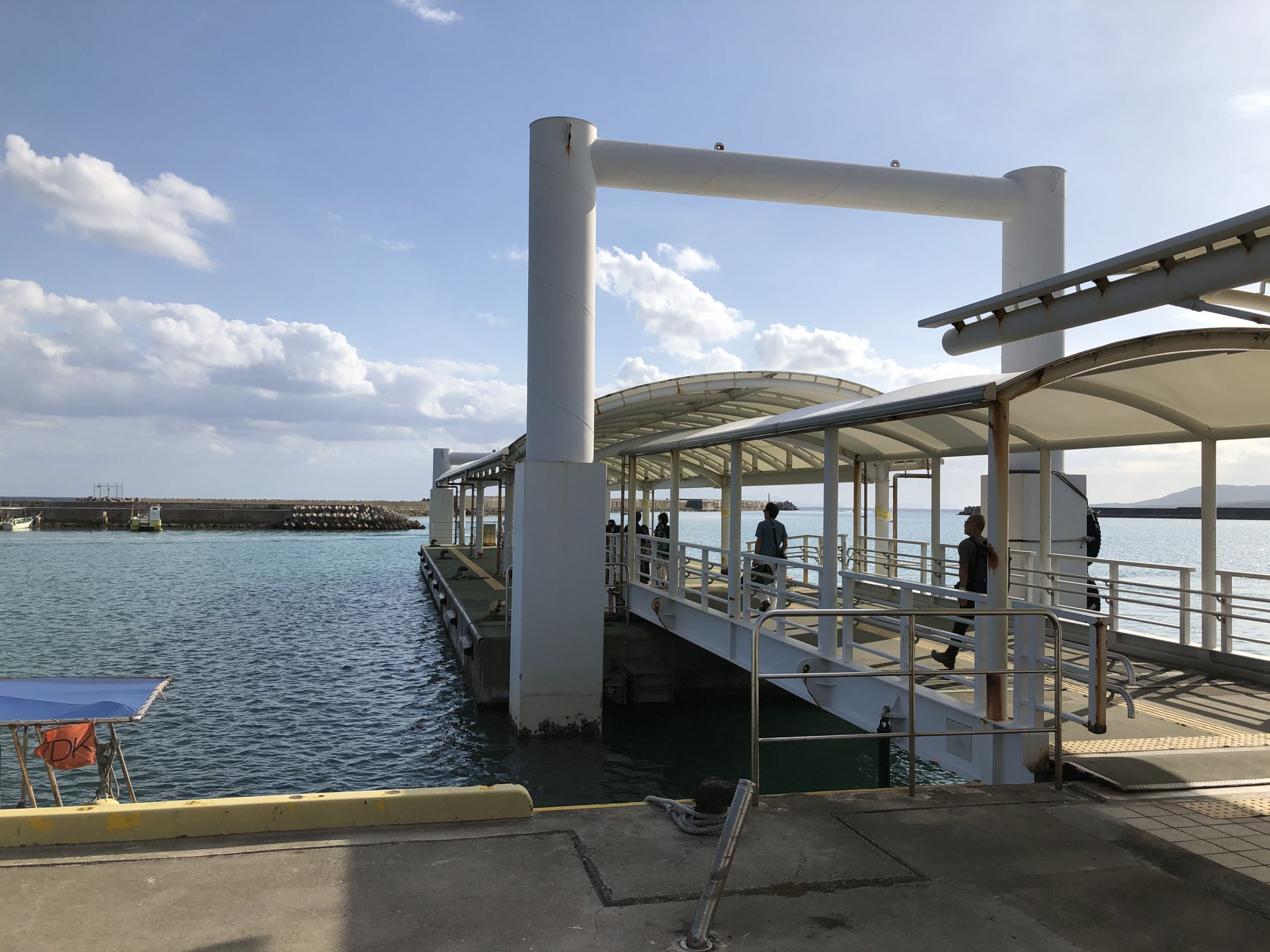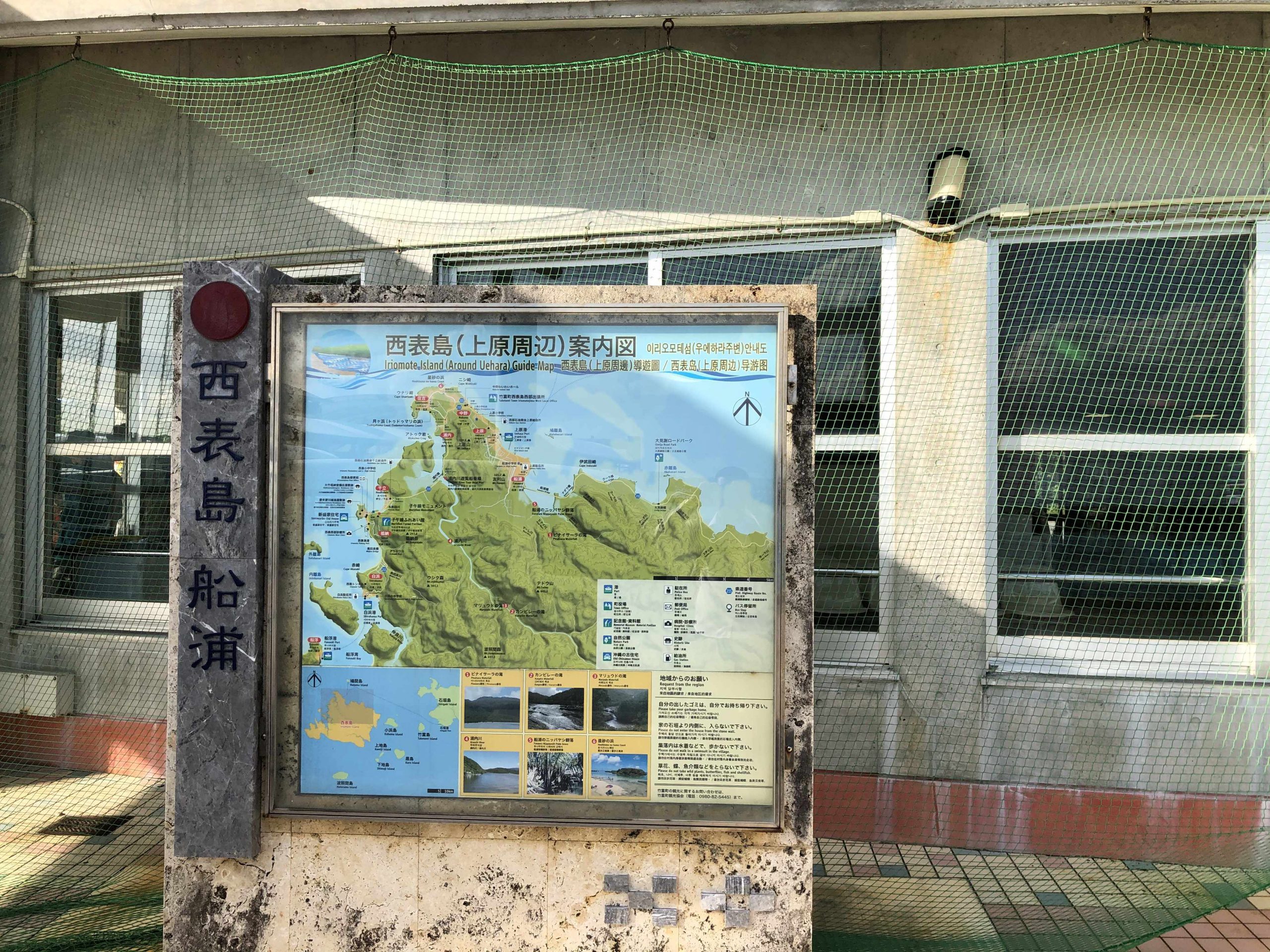 After a simple view at the port, you will see your name hold by a taxi charter driver or a car rental company employee. If taxi charter is chosen, you can show the driver your itinerary first, including
ウナリザキ公園、ヒナイサーラの滝展望、大見謝ロードパーク、西表野生生物保護センター、後良橋ロードパーク、大原港。
The detail trip is listed below:
09:00 Go to ウナリザキ公園. It will take 15 mins from 上原港.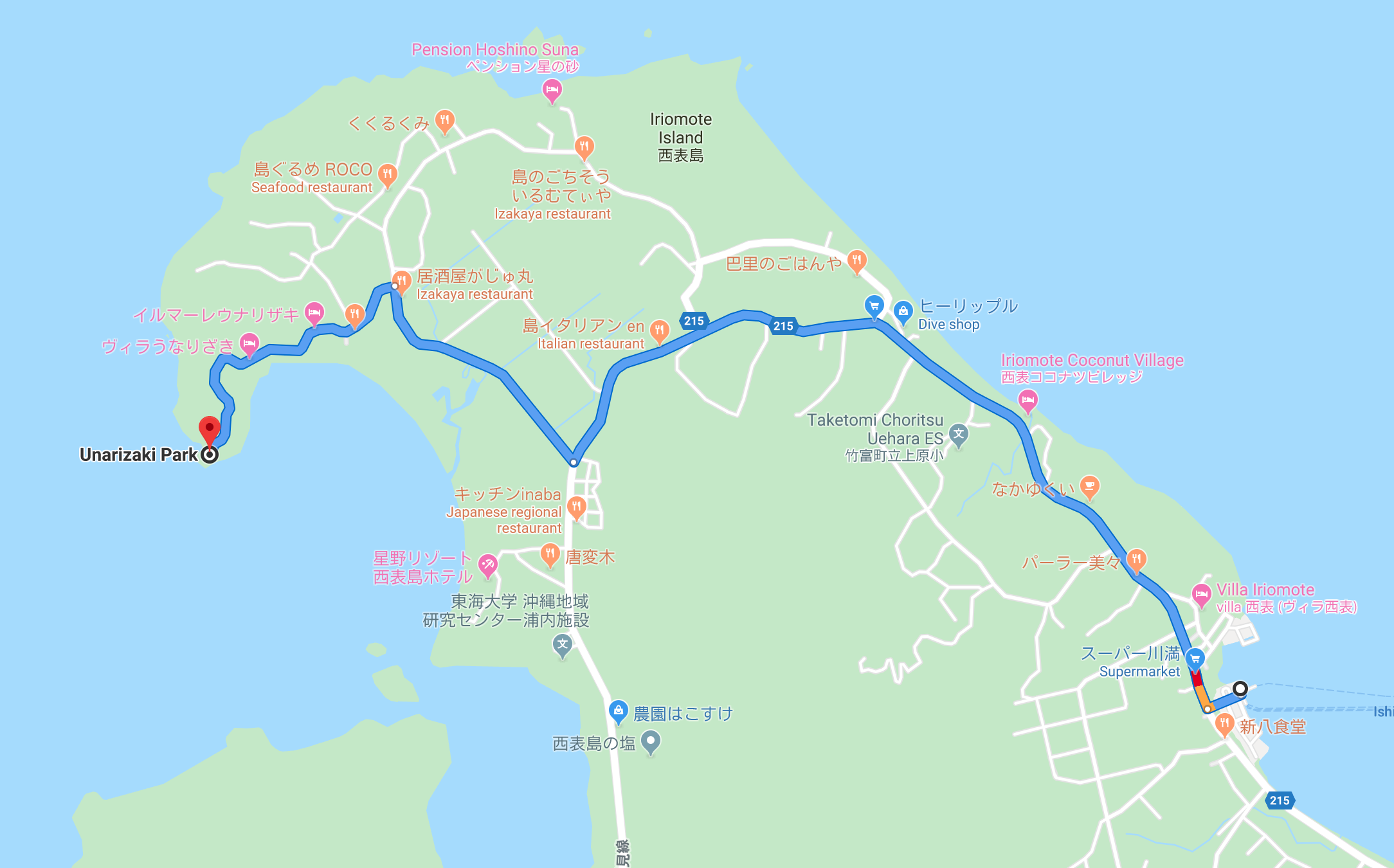 09:15 ウナリザキ公園: A small park on the north coast where you may enjoy it for 20 minutes.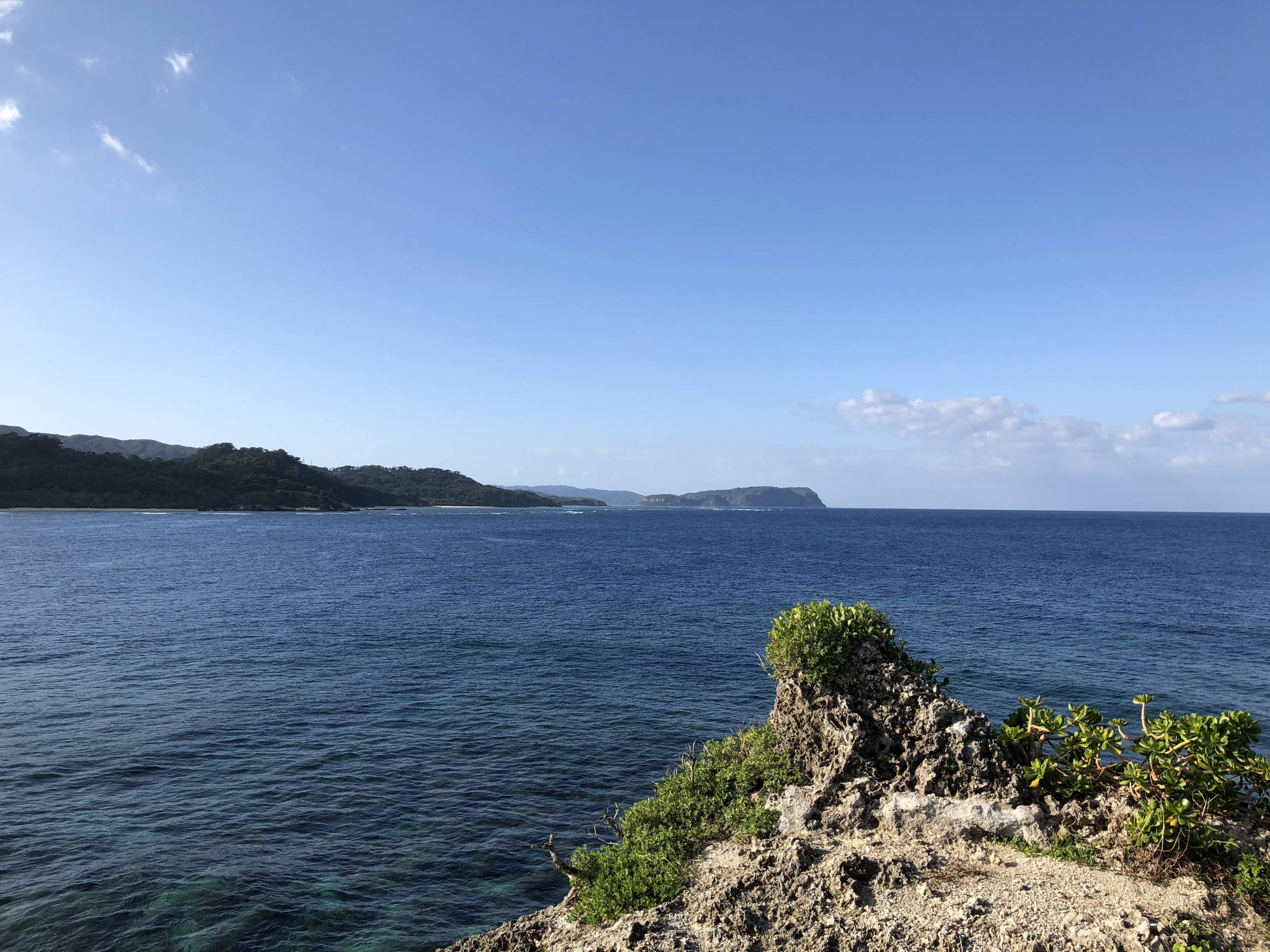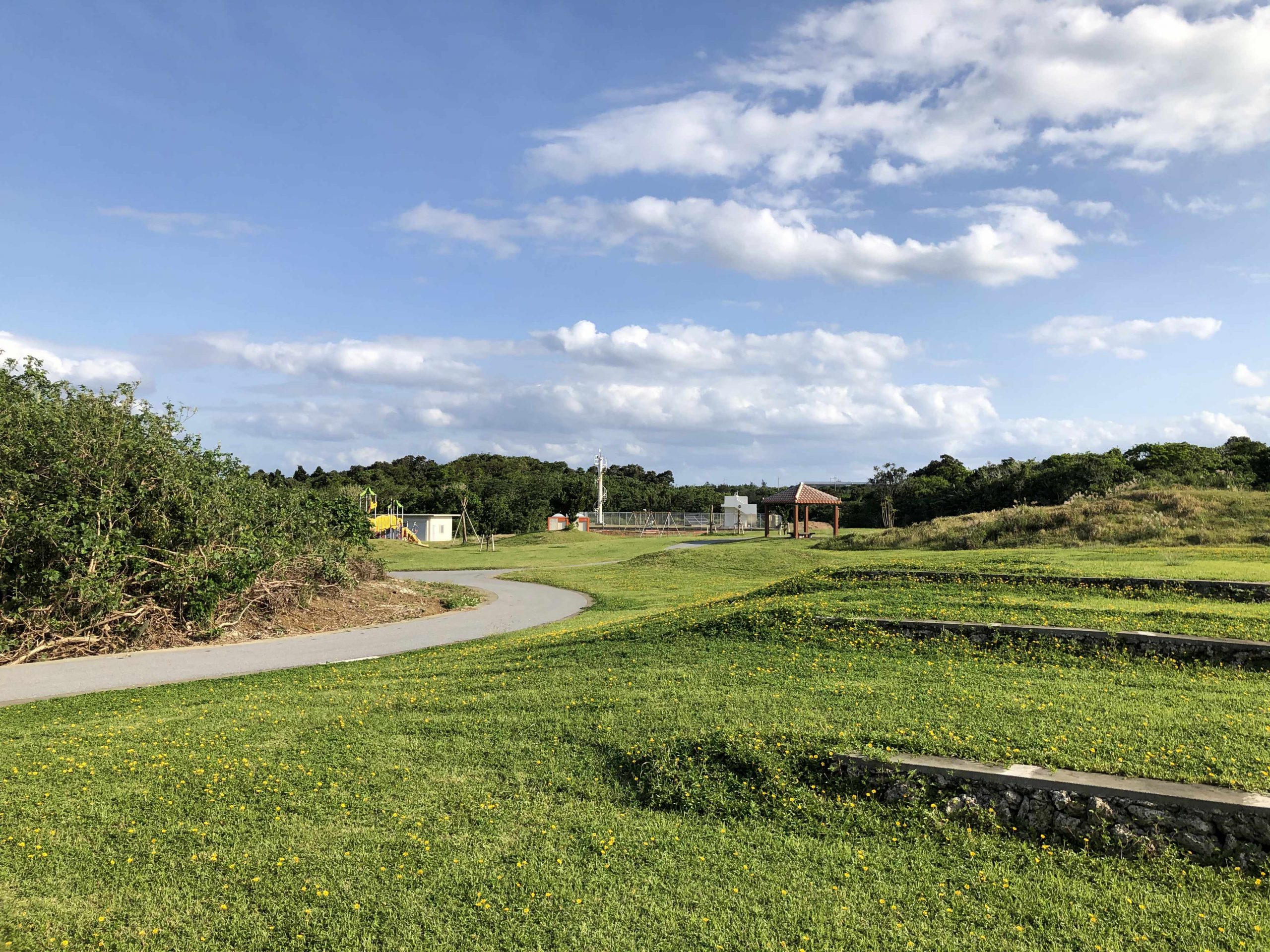 09:35 Go to the far view point of Pinaisara Waterfall (ヒナイサーラの滝 in Japanese)。It will take 20 mins from ウナリザキ公園 and located at the right side of the road.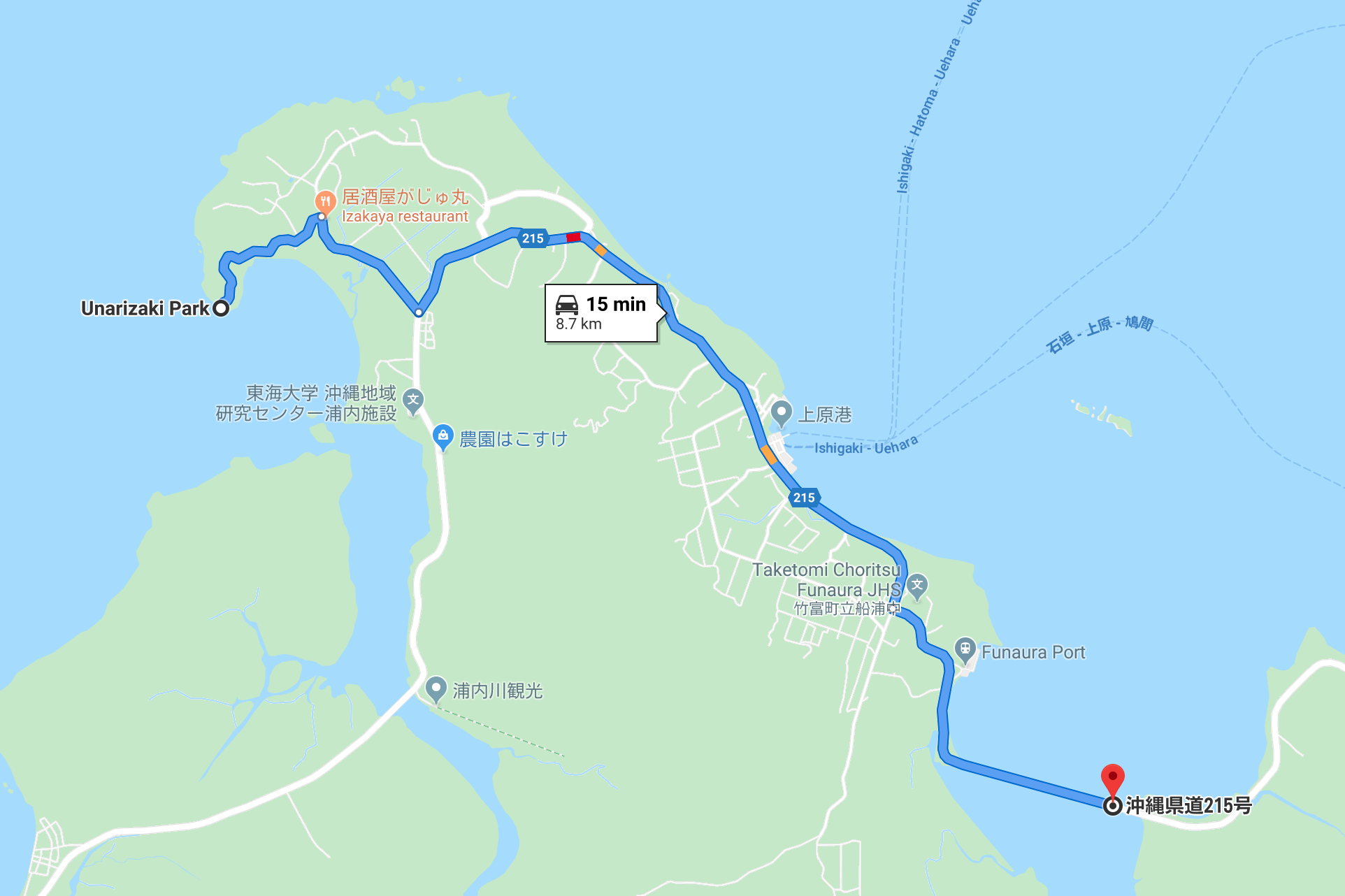 09:55 A far viewing point of Pinaisara Waterfall (ヒナイサーラの滝 in Japanese): Although we don't have time to go to the waterfall, we can observe it from a distance here. The label of the observation point is written as Health Protection Forest (保健保安林 in Japanese). Each attraction here has a statue of a Iriomote Cat, and they are different.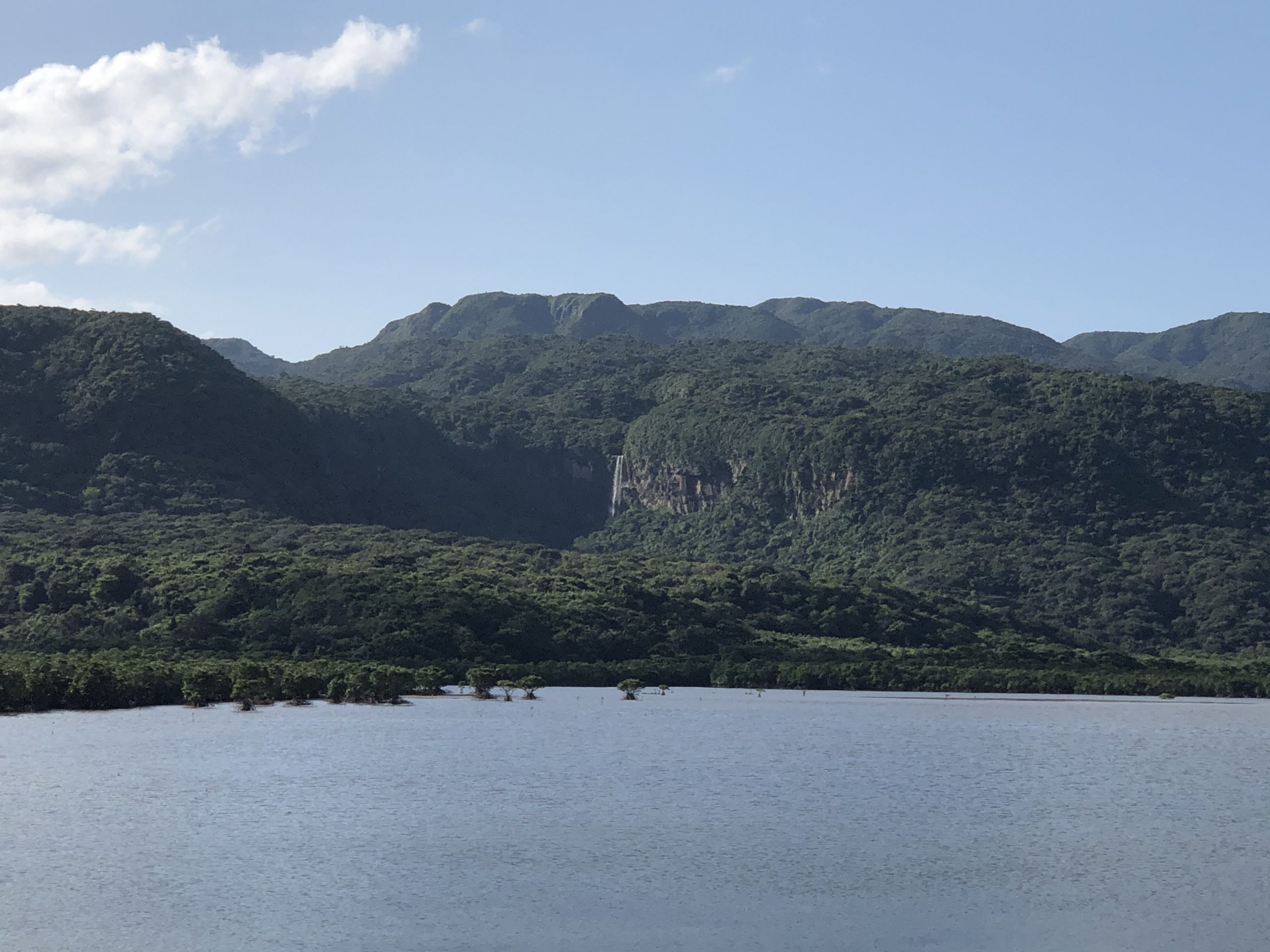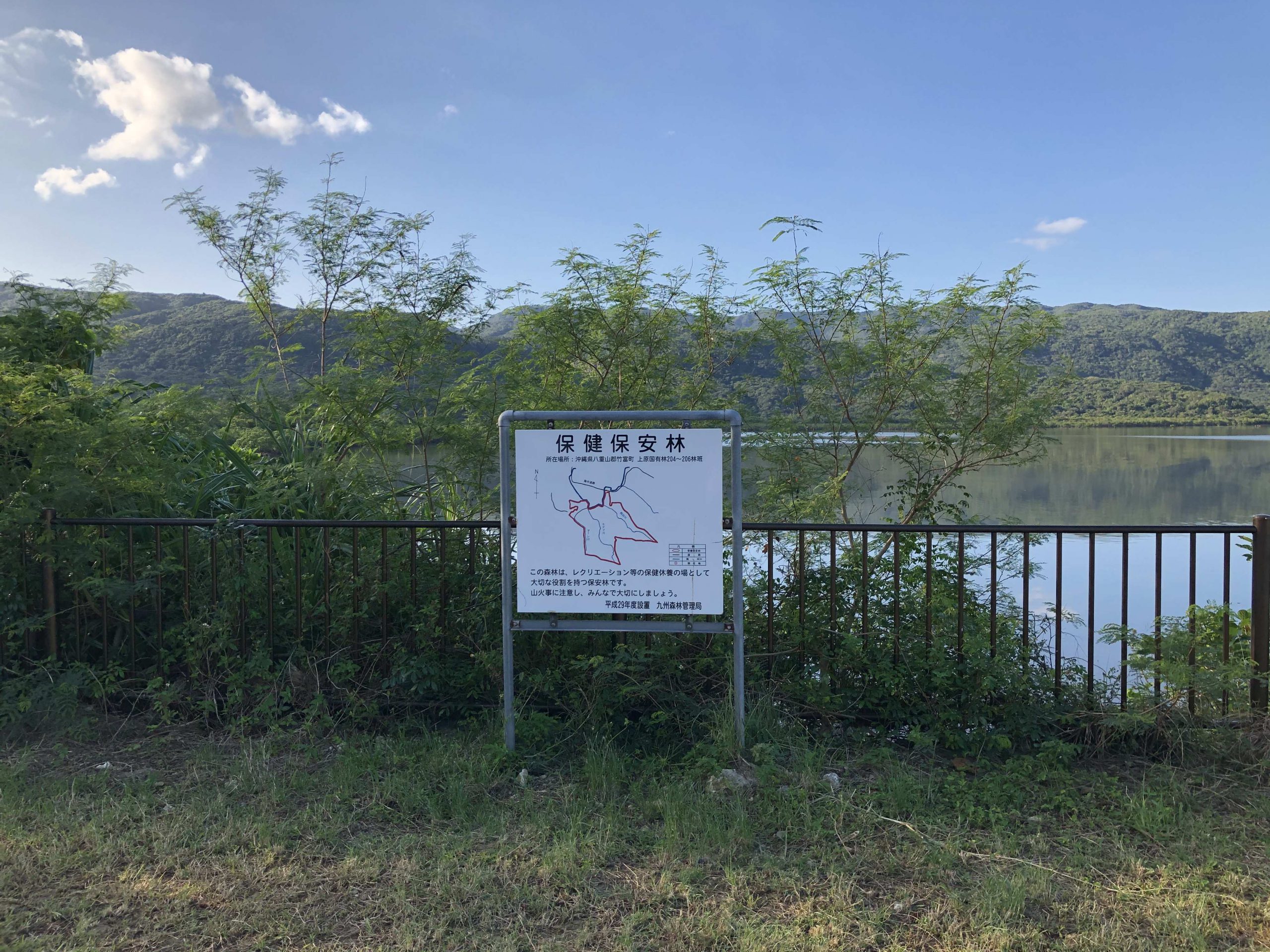 10:00 Go to 大見謝ロードパーク. It will take 10 mins from Pinaisara Waterfall viewing point and located at the left side of the road.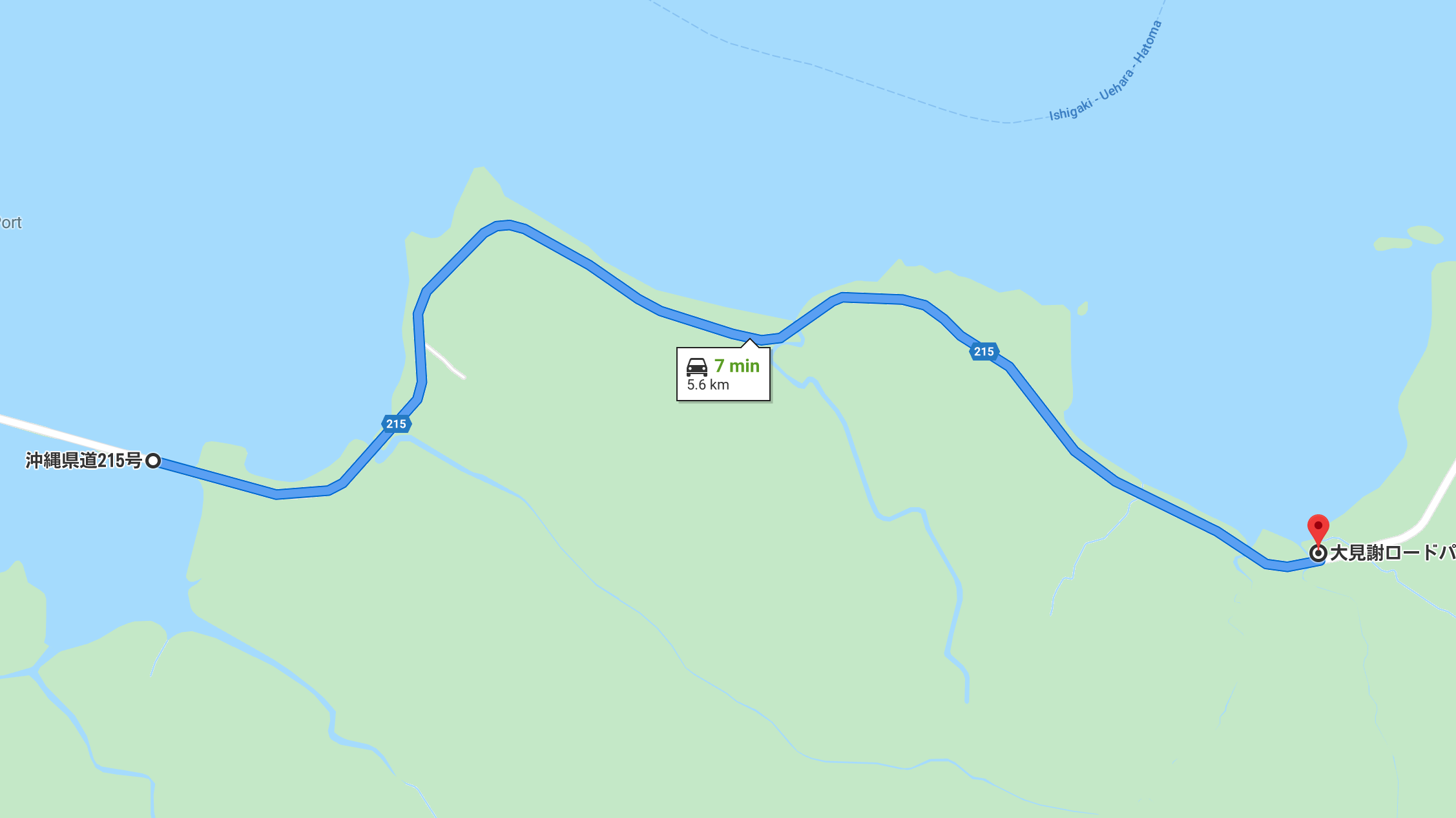 10:10 大見謝ロードパーク: A small park with a view of the estuary and mangroves. The area here is large and you can play for 25 minutes.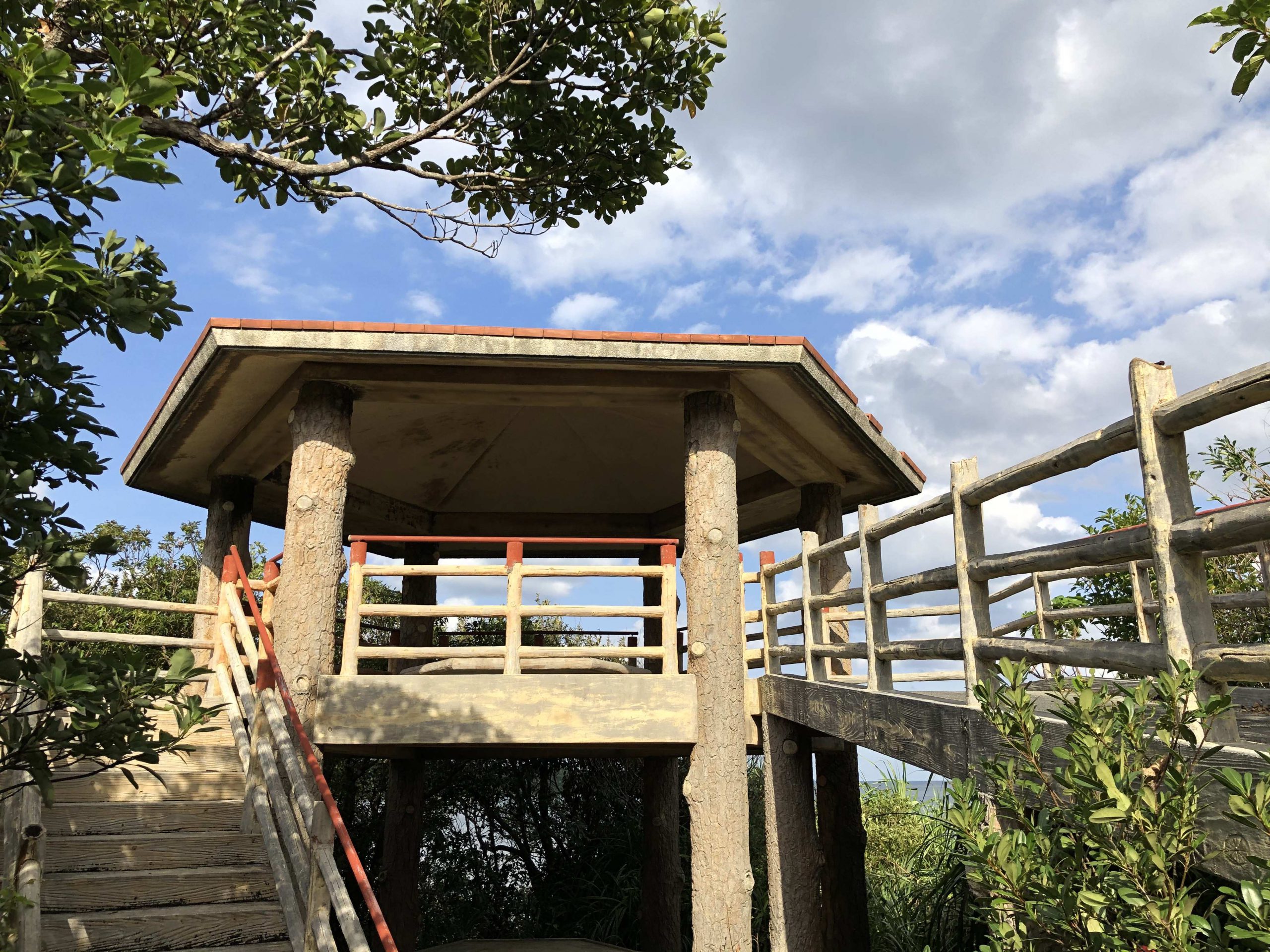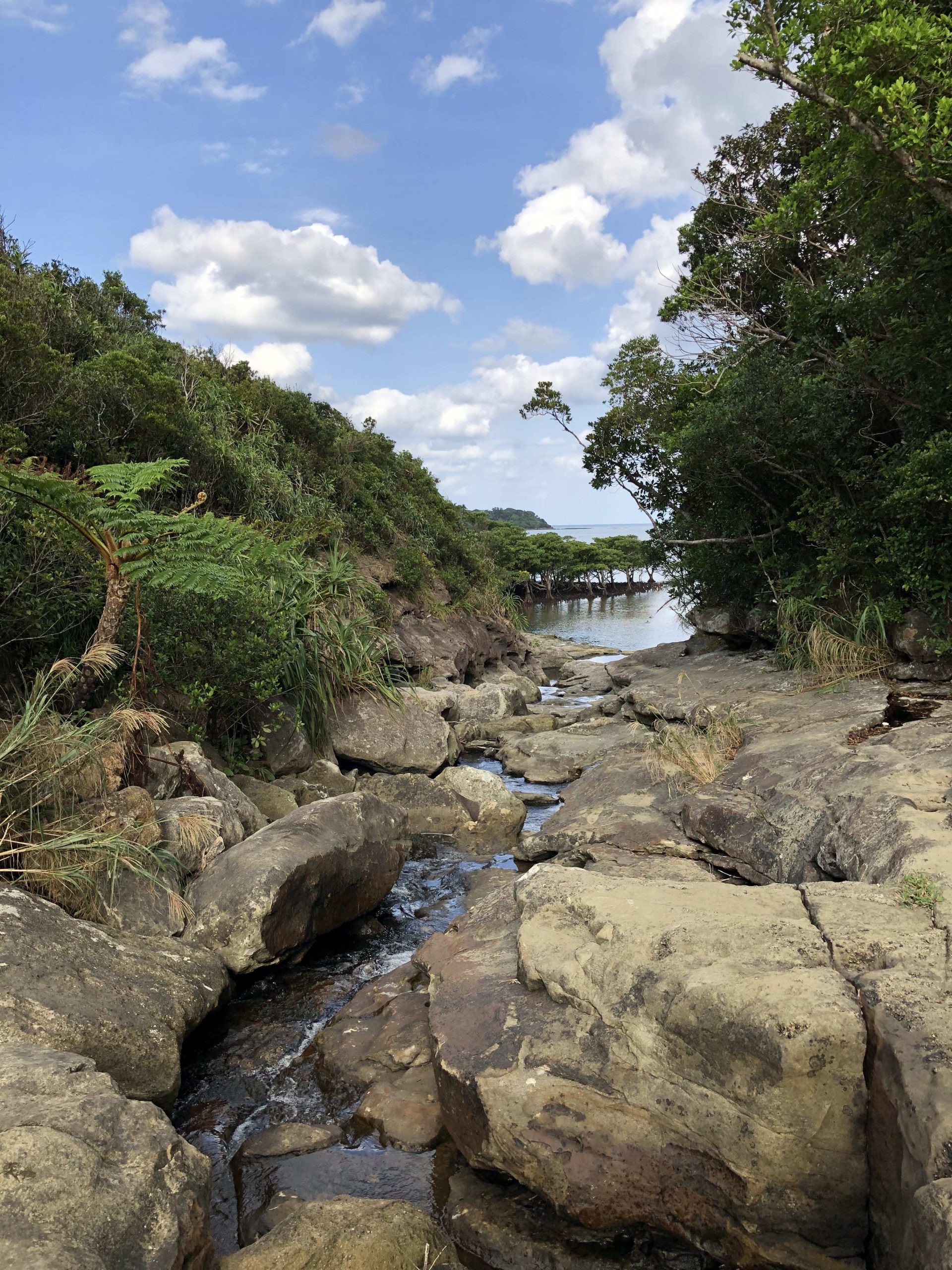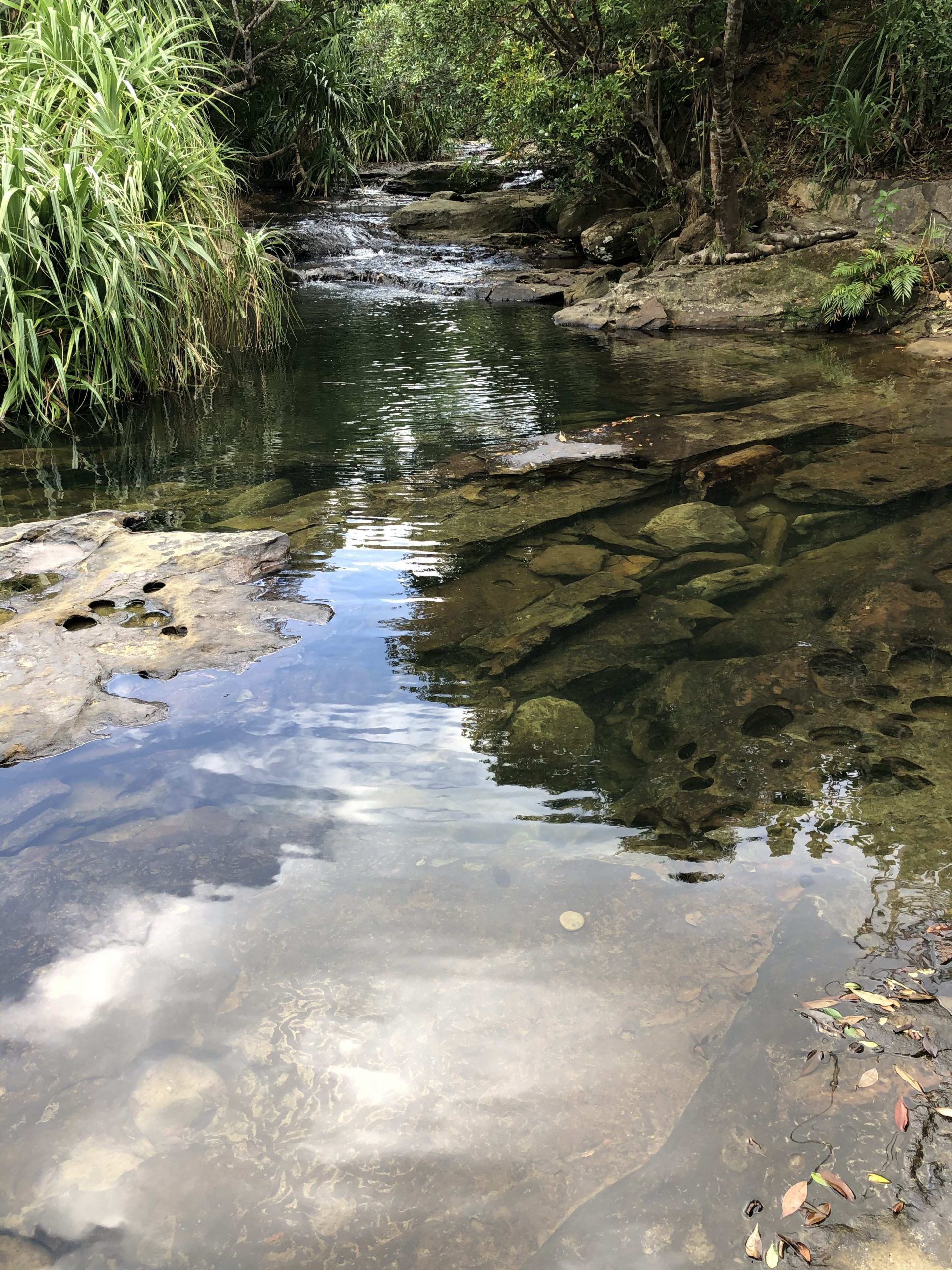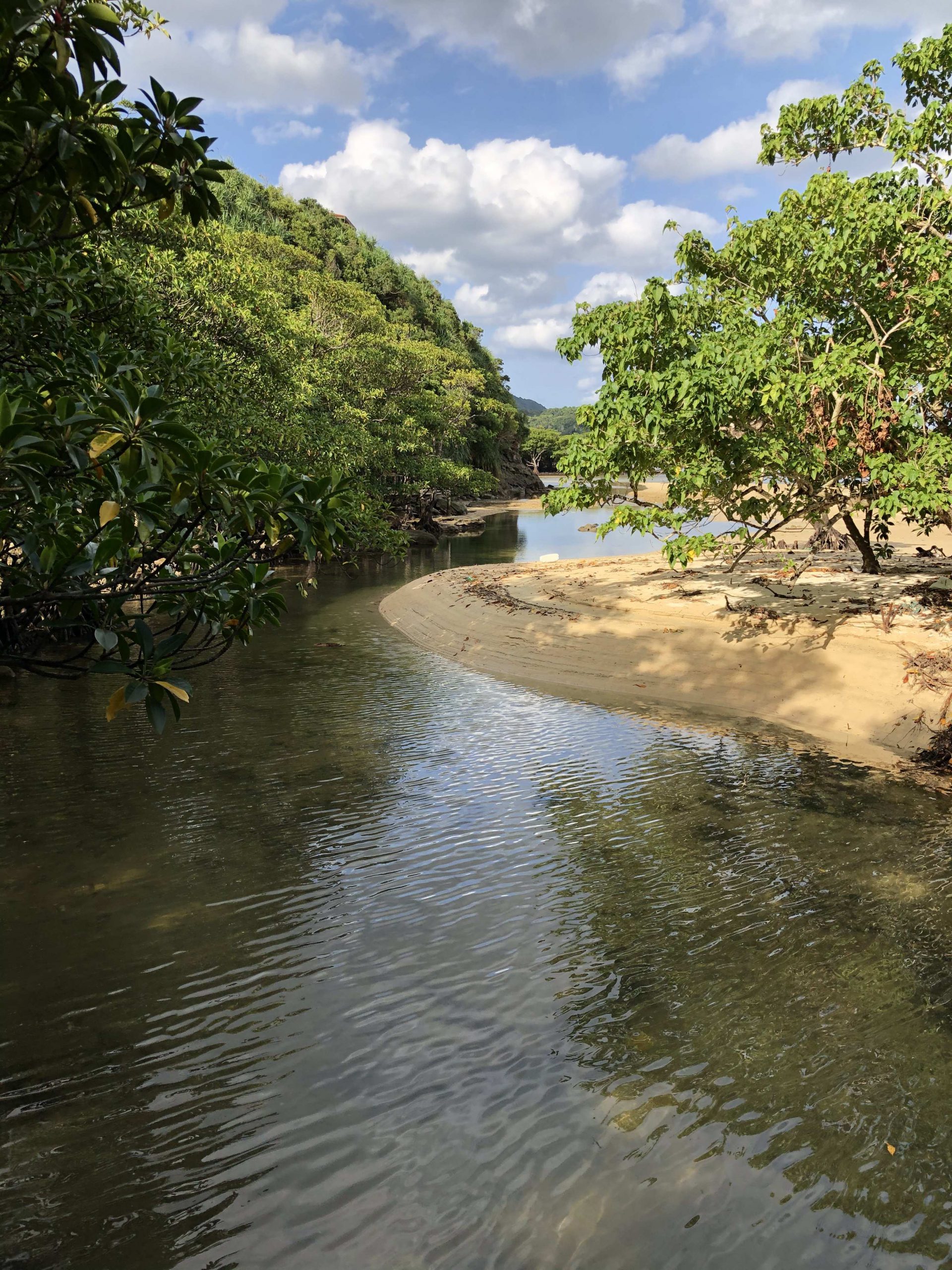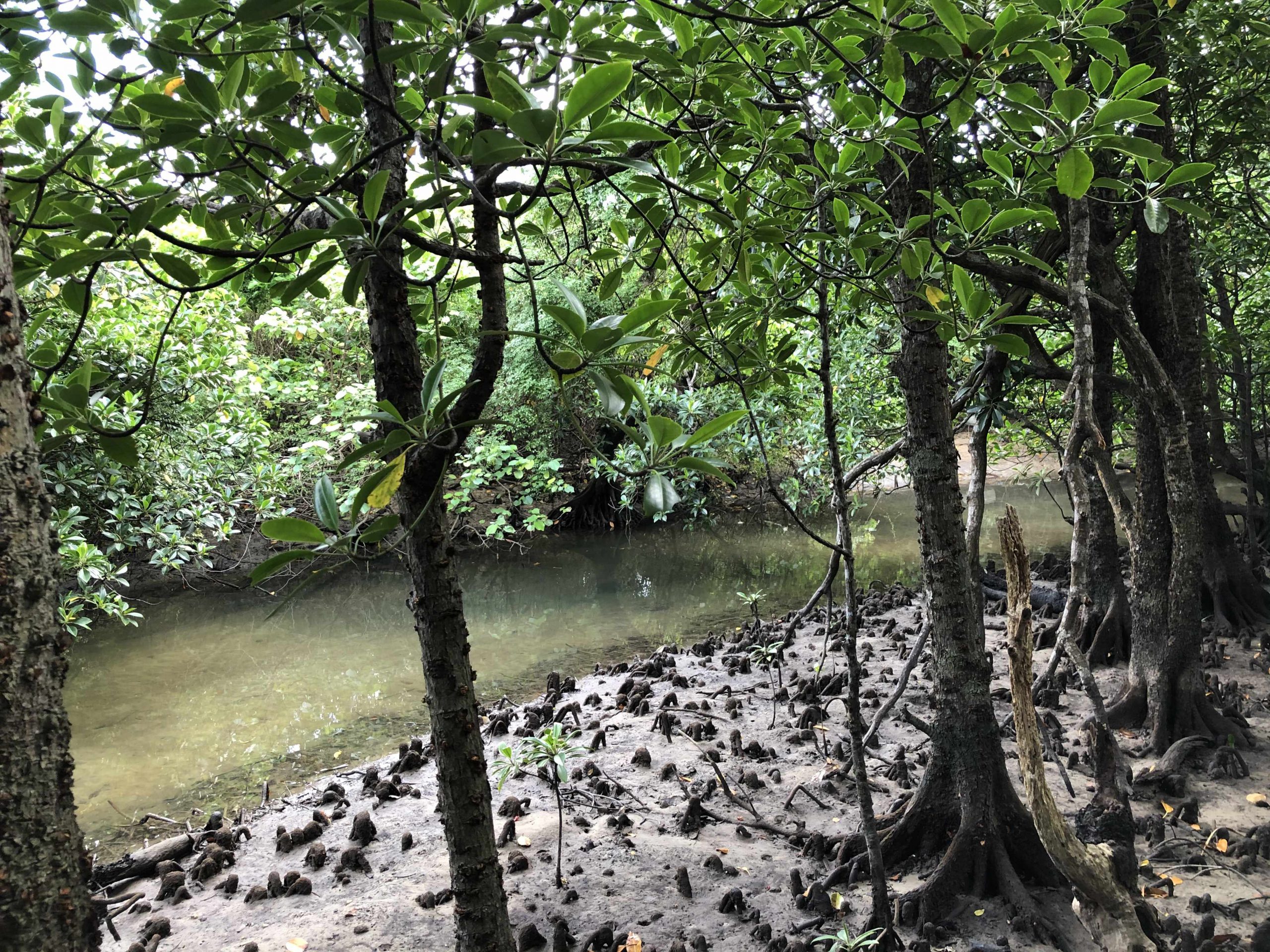 10:35 Go to 西表野生生物保護センター。It will take 30 mins from 大見謝ロードパーク.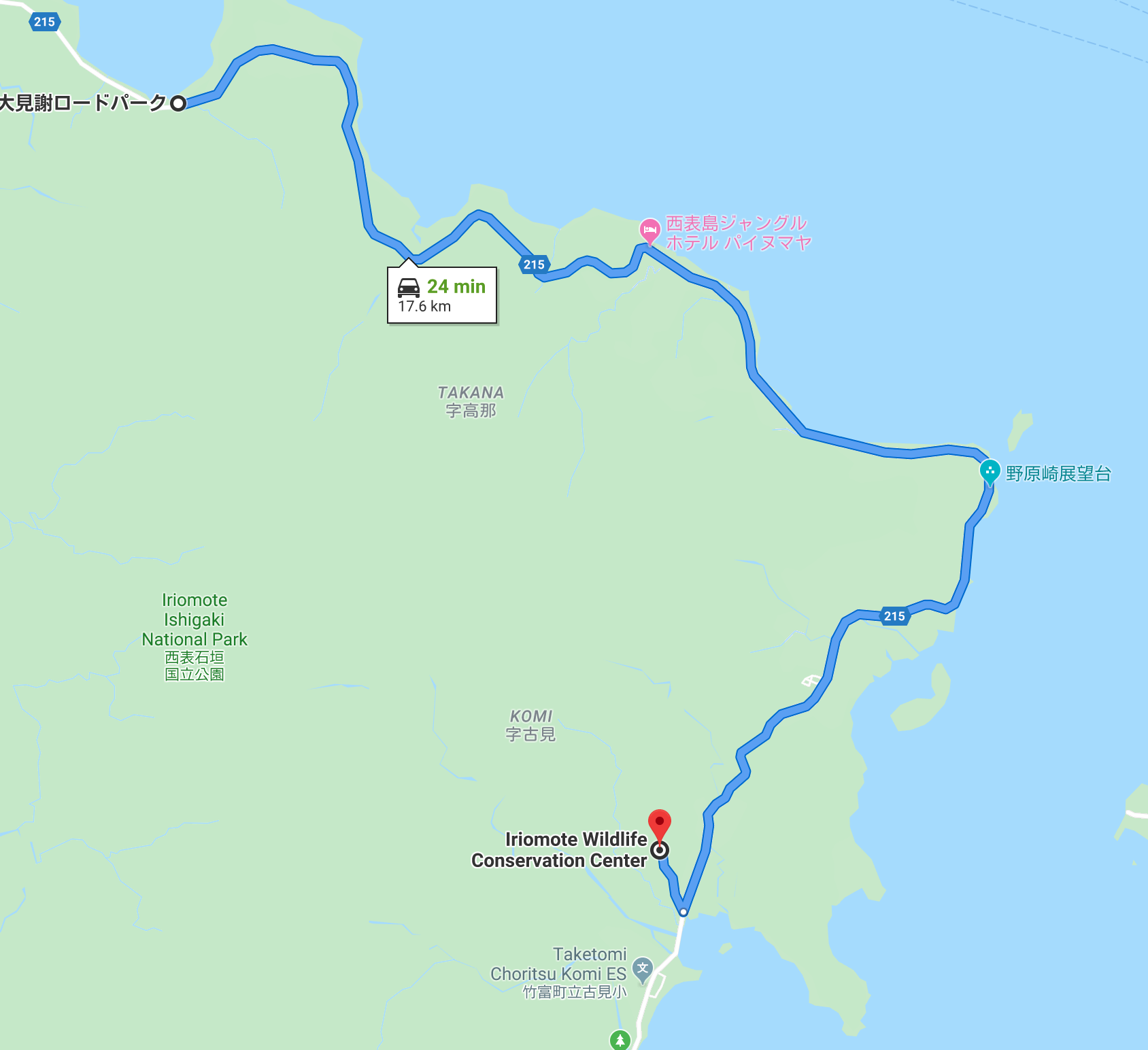 11:05 西表野生生物保護センター: A small museum that introduces animals in Iriomotejima and can be visited for free. It is enough for 20 minutes to finish the exhibition area.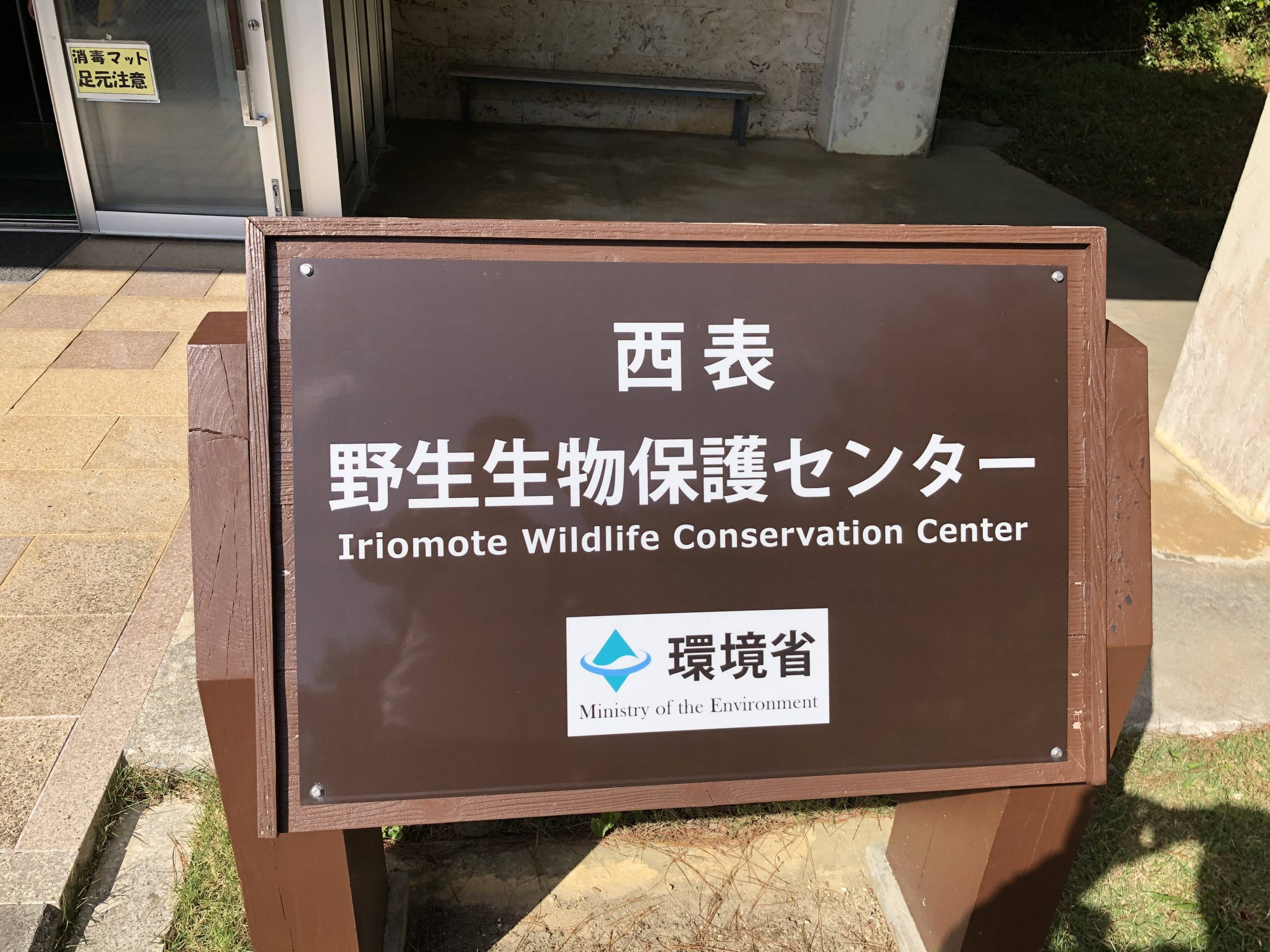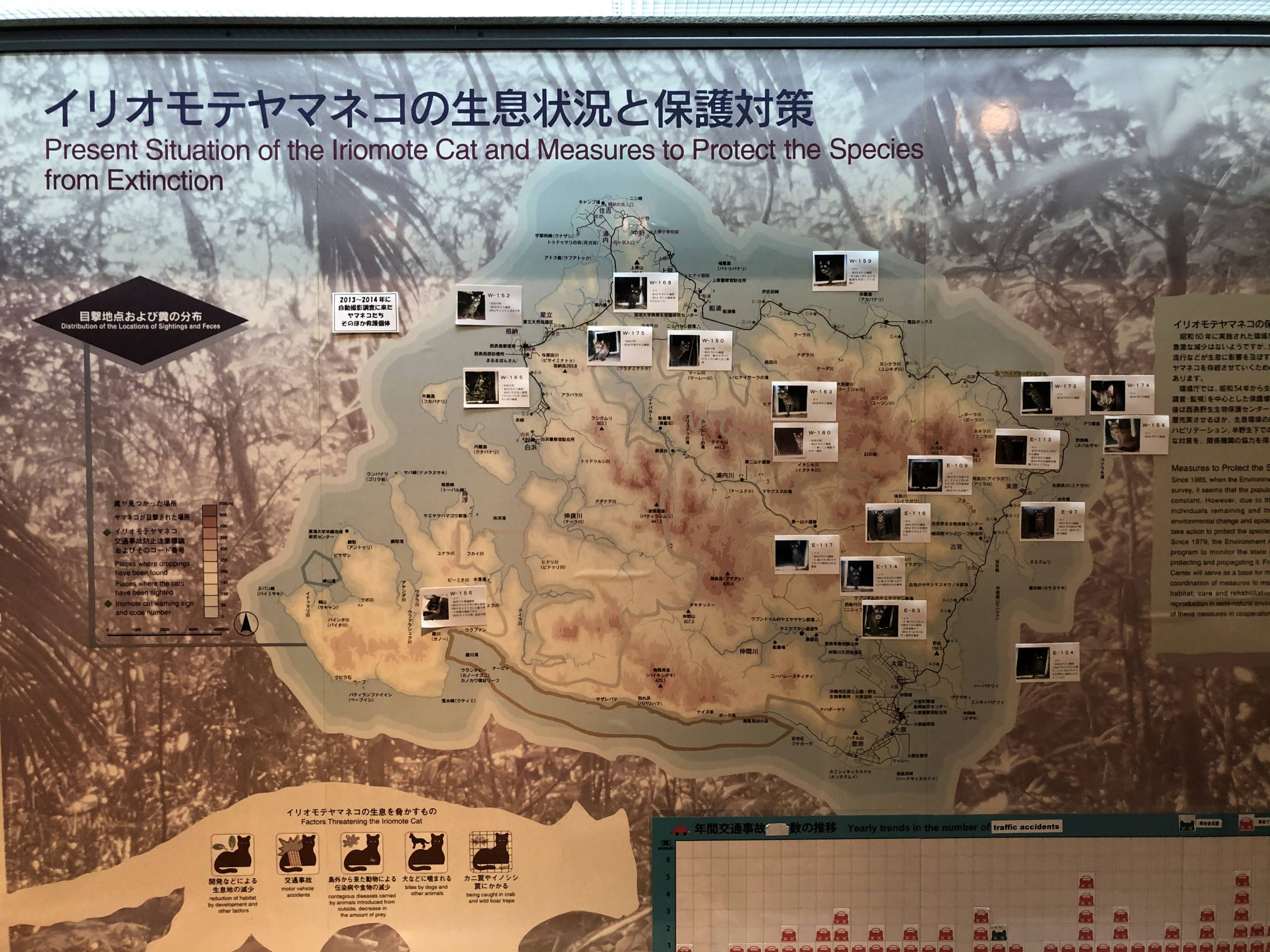 11:25 Go to 後良橋ロードパーク。It will take 5 mins from 西表野生生物保護センター.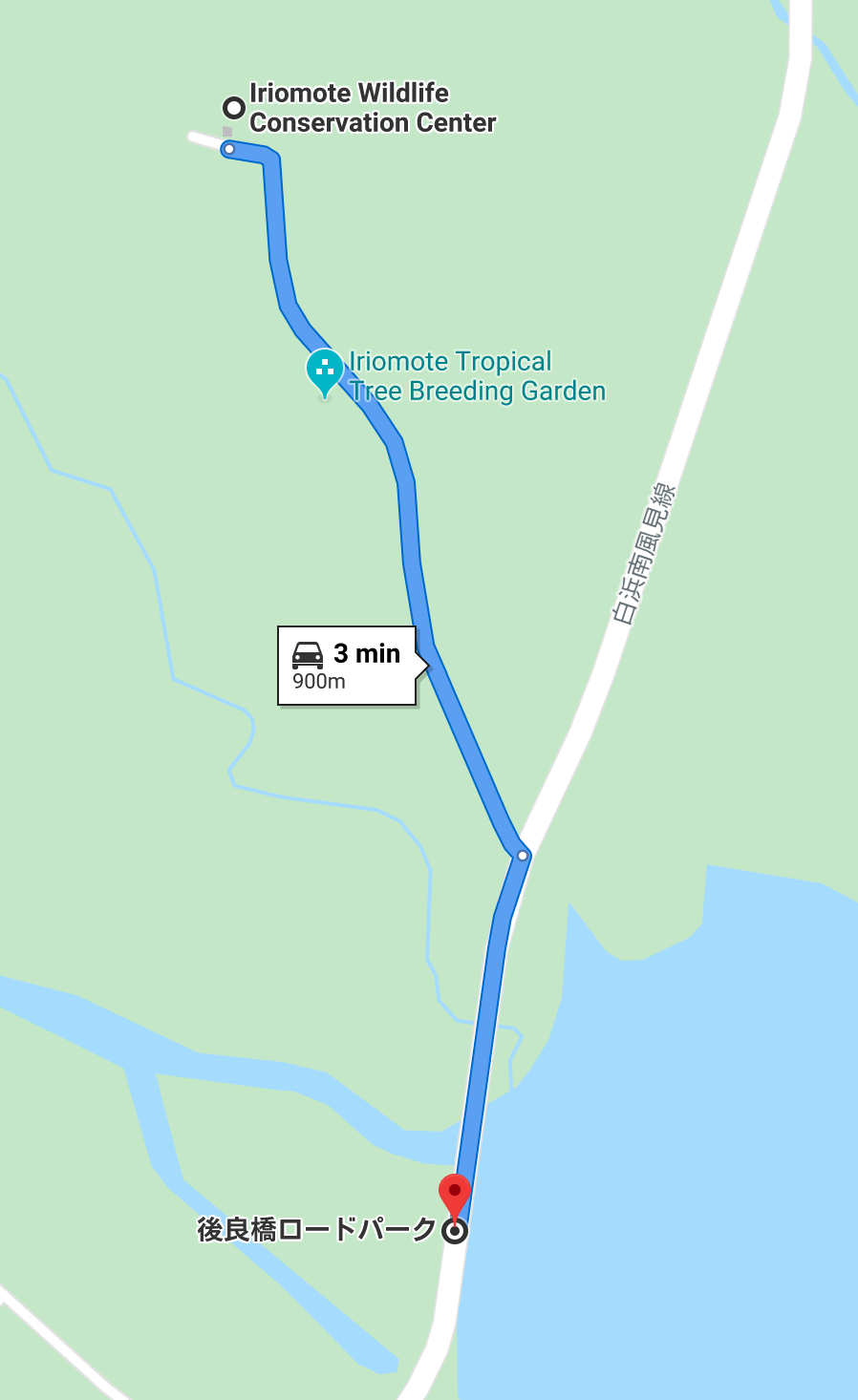 11:30 後良橋ロードパーク: This is an estuary with good view on and under the bridge. There are a lot of snails and crabs by the river. You can rest here for 15 minutes.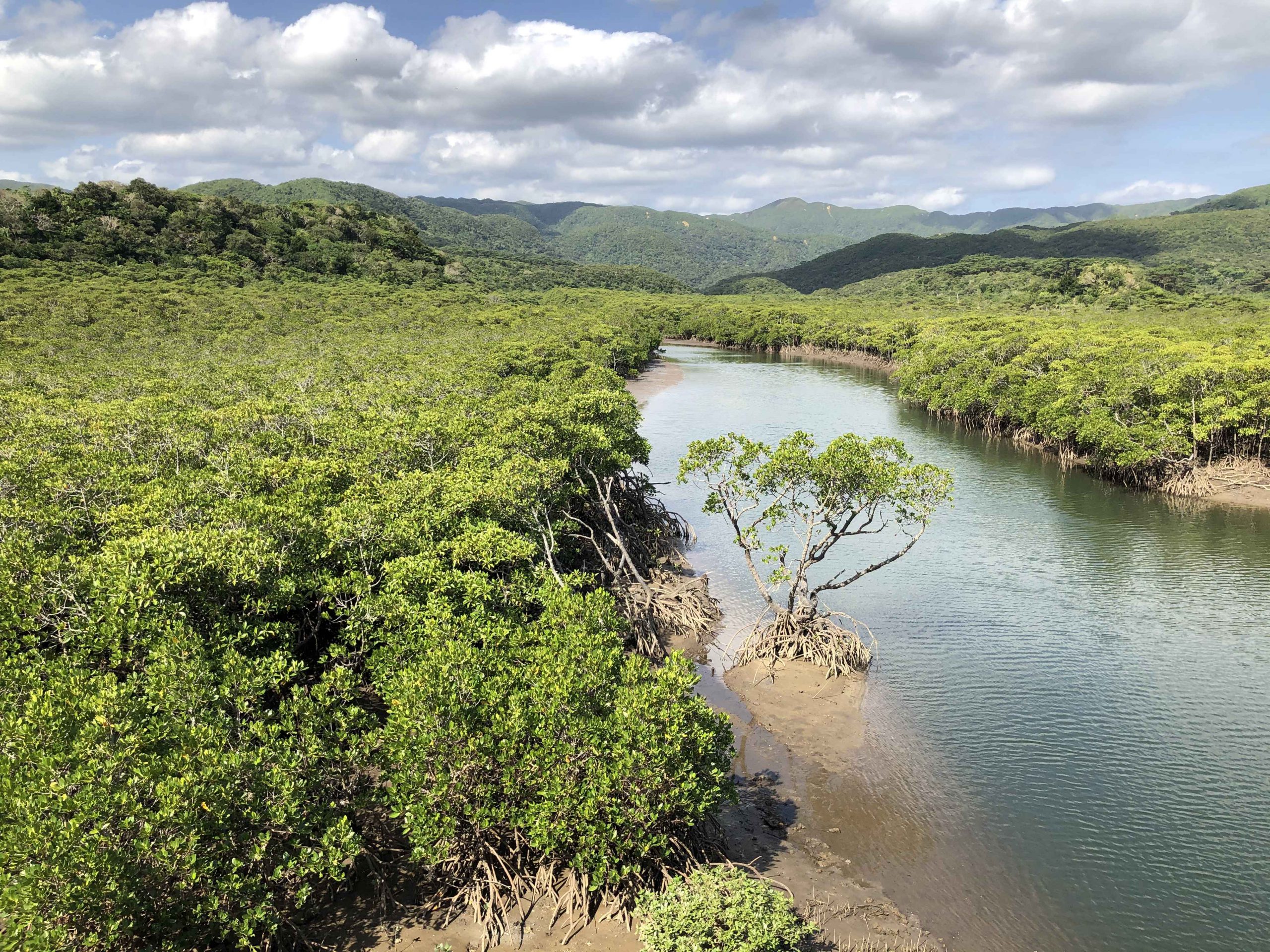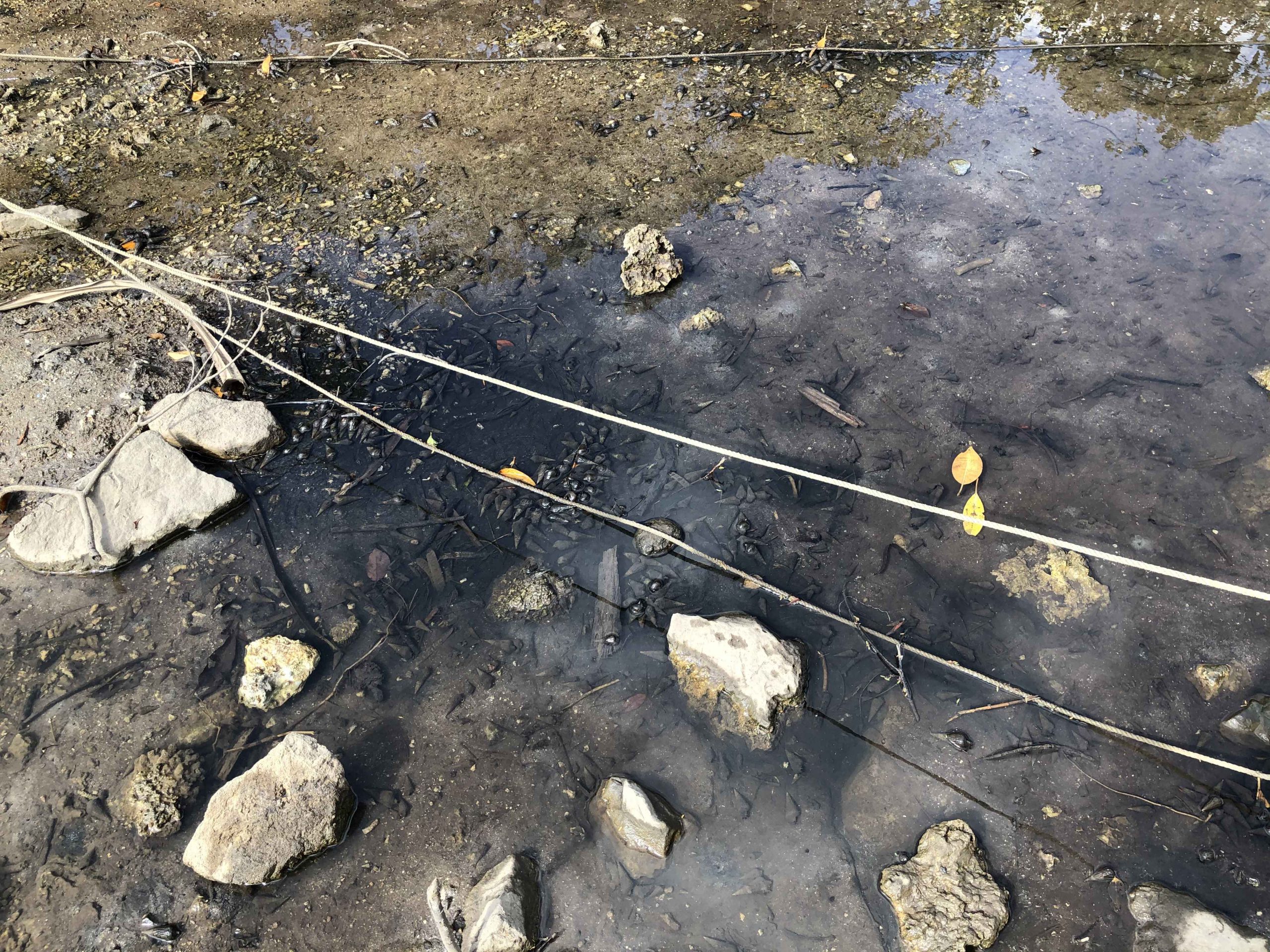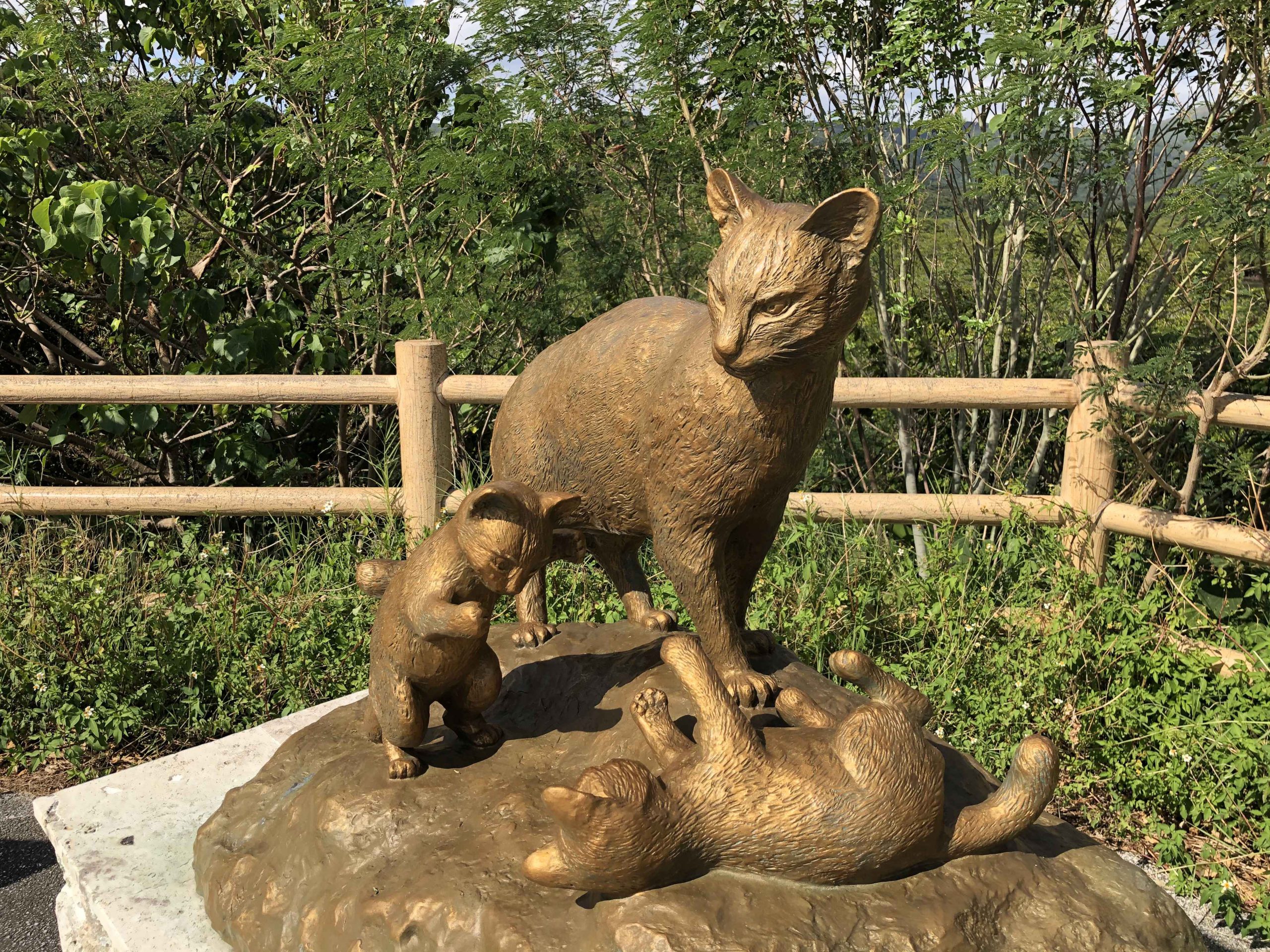 11:45 Go to やまねこレンタカー 大原営業所 to return your car and walk to Ohara Port. Go direct to Ohara Port (大原港) if you are in taxi. 15 minutes is required from 後良橋ロードパーク. If time permits, there is a Shrine (大原神社) near the rental point to stop by. At the intersection of Ohara Port, there is the only one signal light on the island.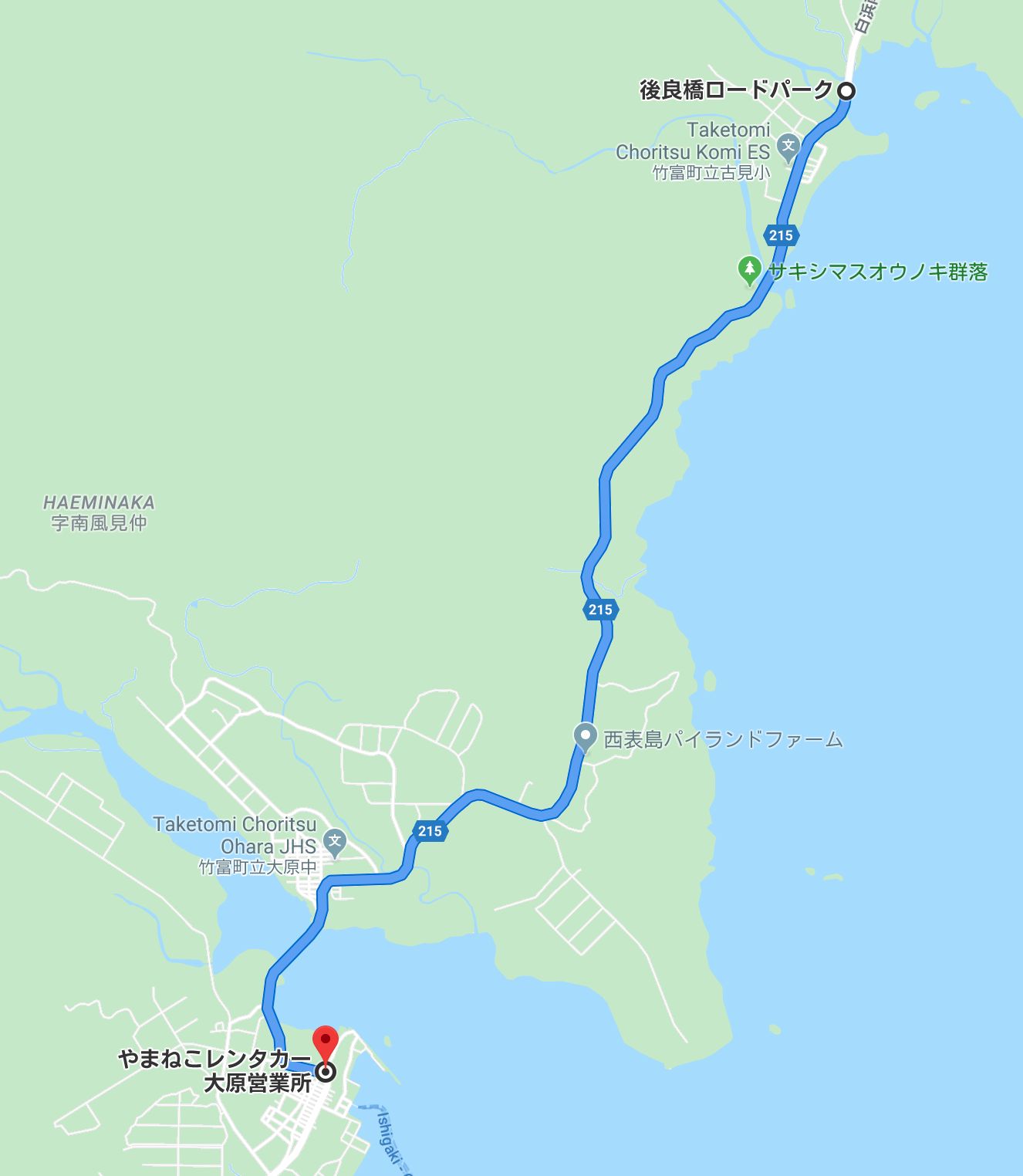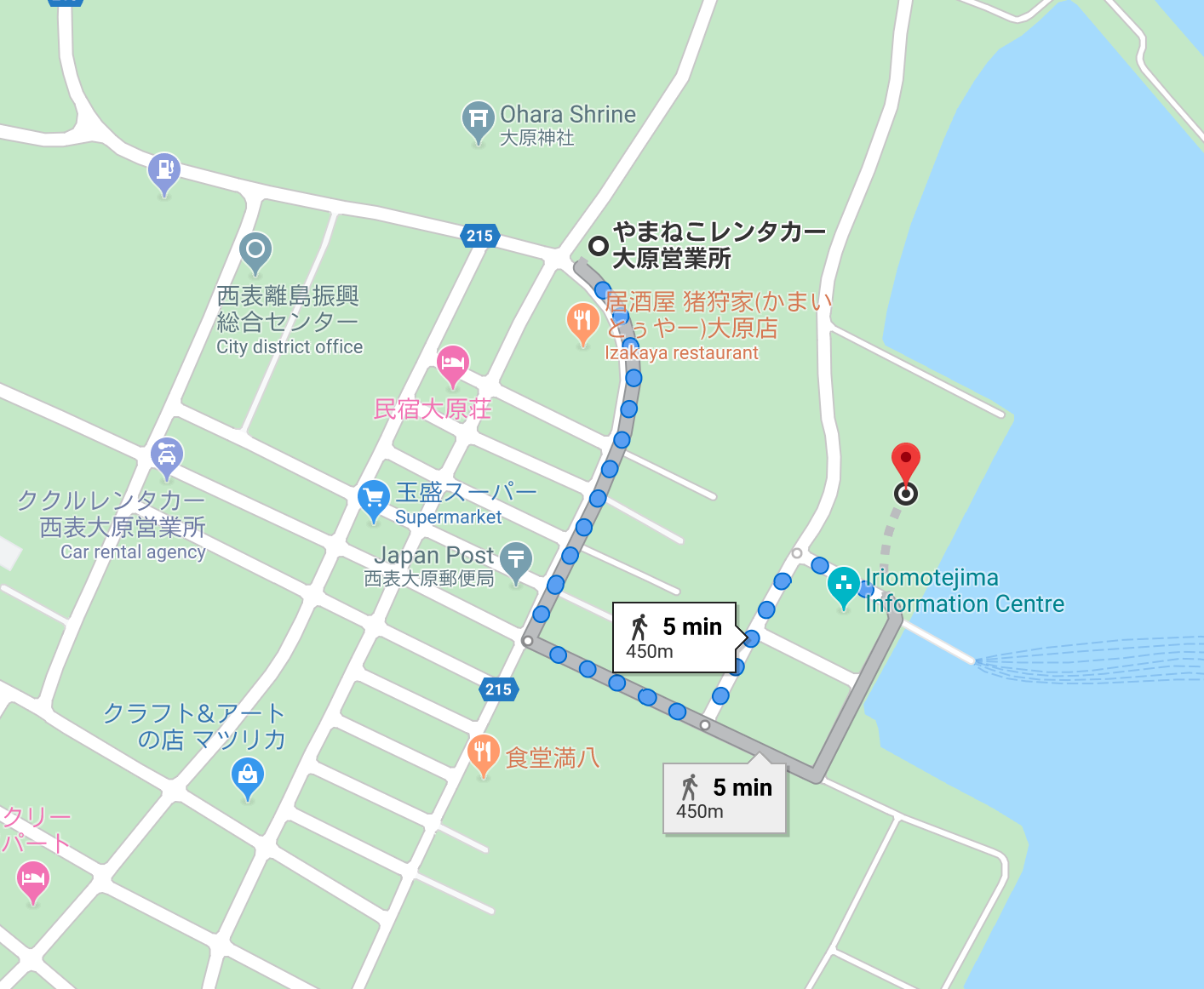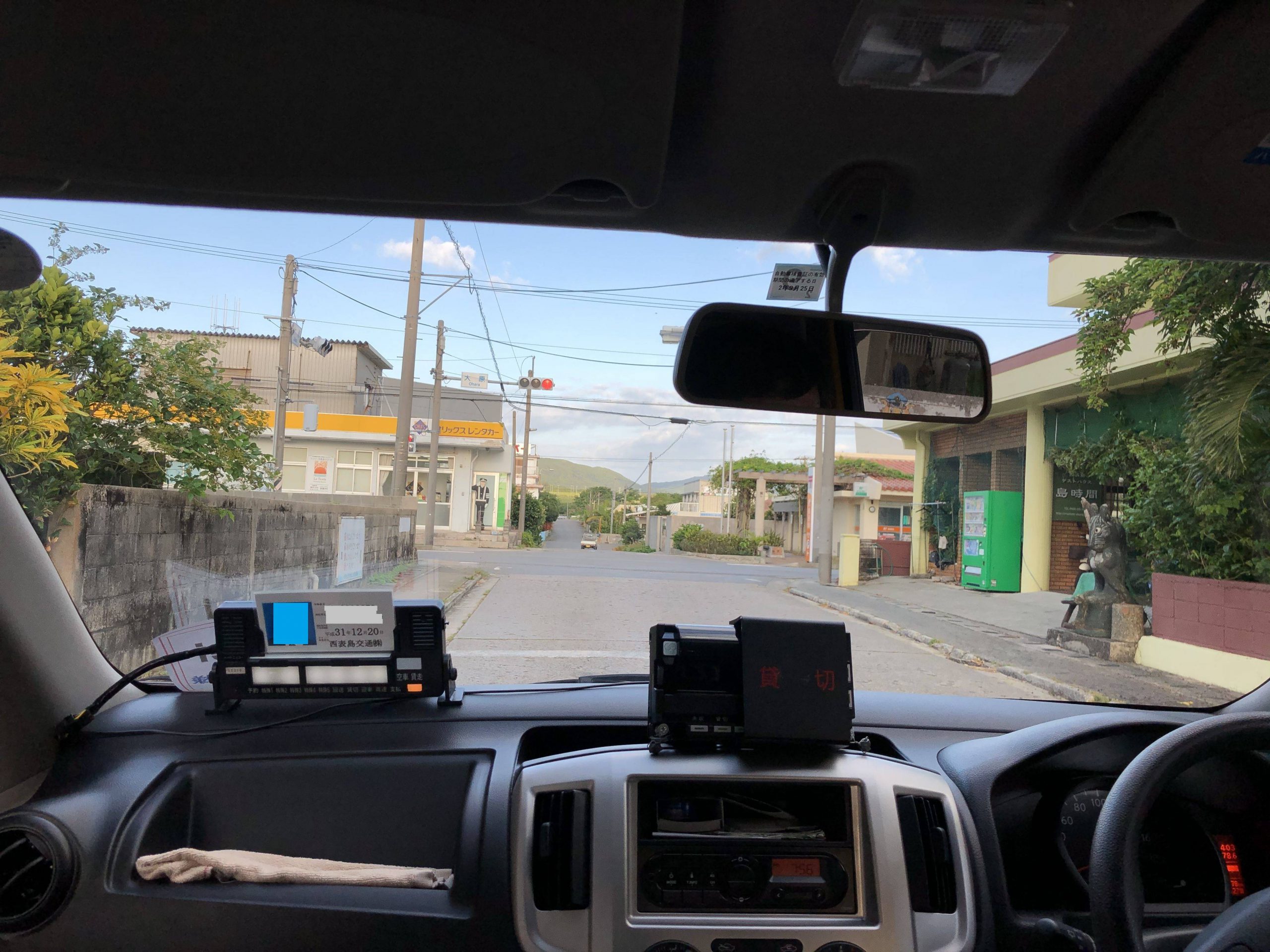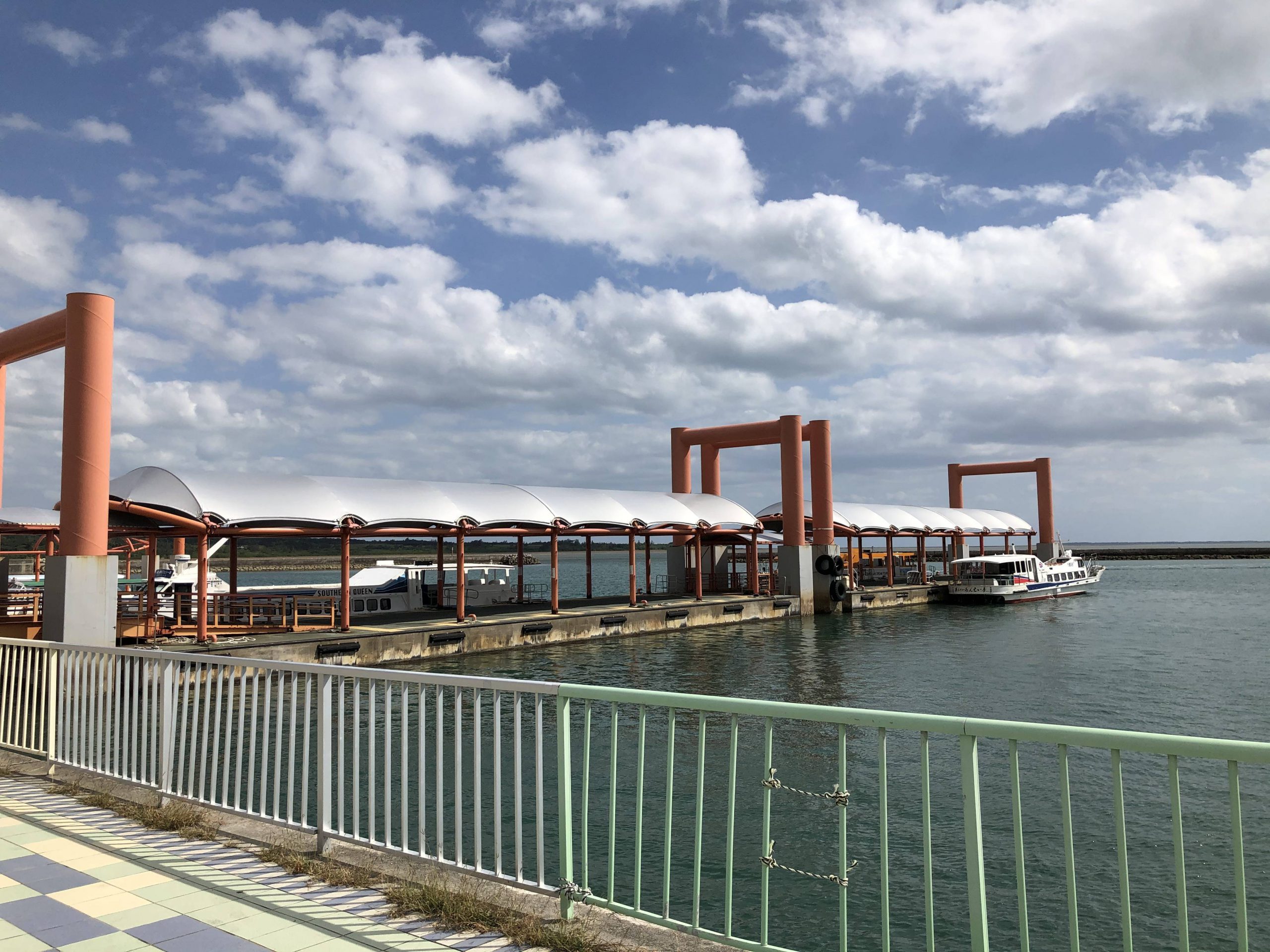 There is no lunch plan in this trip. You can have it at port when waiting for your ferry or when back to Ishigaki. If you will continue to Hateruma, you don't need to worry about that because it is included in the package tour located in Hateruma.
You can continue to view the Hateruma (波照間島) trip.